Mercury 25 HP Tiller Outboard Motor - 2023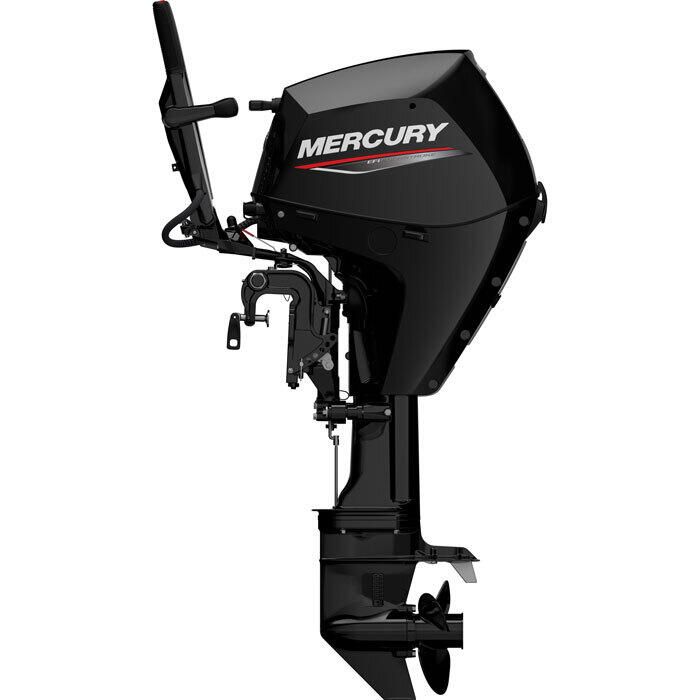 Mercury 25 HP Tiller Outboard Motor - 2023
Item # 951505
Description
Balanced the powerhead to make it smoother and crafted soft-rubber mounts that isolate vibration and direct it away. Spend less time on service and more time on the water with the no-spill oil change system, easy-change gear lube and lifetime maintenance-free valve train. Electronic fuel injection (EFI) provides surefire starts in any weather. The Mercury tiller adapts to you, not the other way around, you can reverse the grip for left- or right-handed throttling and laterally adjust the tiller angle for better leverage and control. With efficient air intake, the powerhead generates impressive torque to move heavy loads with ease. And because the engine works less, it lasts longer, for years of reliable service.
This Mercury 25 HP four stroke outboards makes light work of your biggest adventures. Quick and compact. Reliable and durable. Efficient and easy to own. FourStroke outboards bring big capabilities to small vessels.
Features:
Forward, Neutral and Reverse shift
Electronic fuel injection
Water Cooled
6.6 Gallon External Fuel Tank and Fuel Line
Specifications:
Engine type: Inline 3
Displacement: 500 cc
Full throttle RPM: 5400-5800
Shaft lenght: 15" or 20"
Motor start: rope or electric
Trim: manual or power trim/tilt
Gearcase ratio: 2.17:1
Dry weight Lightest model available: 132 lbs / 60.1 kg
Factory warranty: 3 years. Warranty Begins on Date of Purchase.
Part Numbers for Mercury 25 HP Tiller Outboard Motor - 2023