Forespar Ring Style Mast Car Pole Slider - Model RC-125 - 331000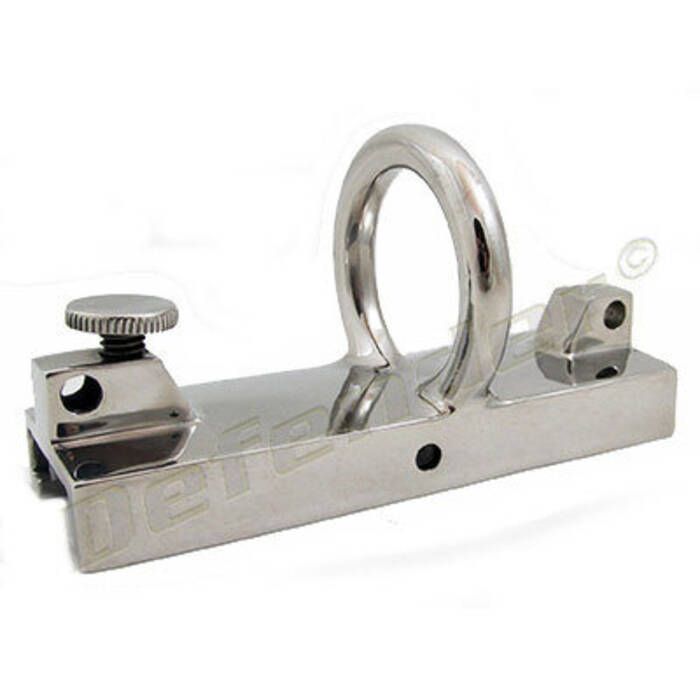 Forespar Ring Style Mast Car Pole Slider - Model RC-125 - 331000
Item # 866074
Description
The RC-125 is a strong and economical mast car designed for simple attachment of all latch ends. Fits the standard 1-1/4" T-track and provides provisions for up and downhaul shackles and special ultra high molecular weight replaceable inserts.
Features:
Ring and body is investment cast of 17-4 heat treated Stainless steel
Unusually strong
Provides a superior product
Compatible with "UXP" and "UTR" pole end fittings
For use with 1-1/4" T-Track
Special UHMW Polyethylene slide inserts and provisions for up and down shackles
Stainless steel construction for increased durability and corrosion resistance
Includes (1) screw lock-pin
Specifications:
Application: For 1-1/4" T-track
Ring inner diameter: 1-5/8"
Material: 17-4 Heat Treated Stainless Steel
Note: RC-125 mast car is NOT recommended for use with poles that are to be stored vertically up the mast.
Part Numbers for Forespar Ring Style Mast Car Pole Slider - Model RC-125 - 331000