Forespar Heavy Duty Twistlock Telescoping Whisker Pole - 7' to 15' - 407101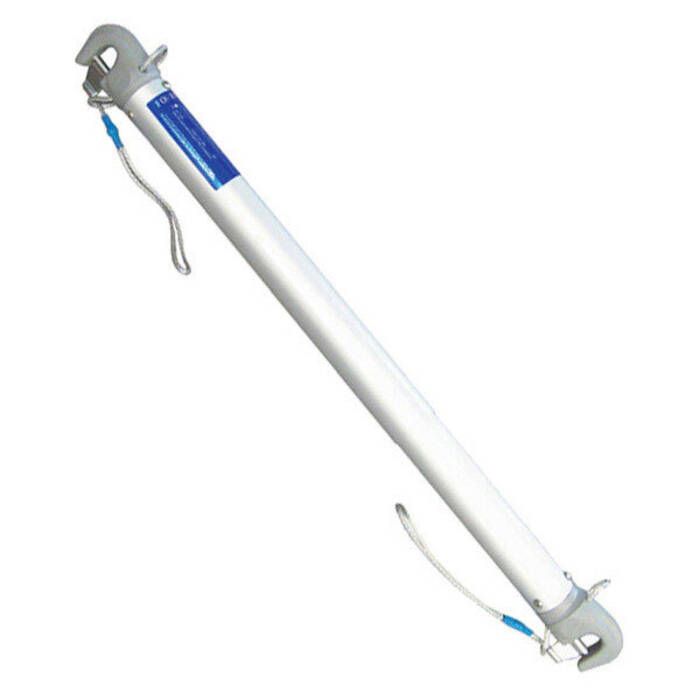 Forespar Heavy Duty Twistlock Telescoping Whisker Pole - 7' to 15' - 407101
Item # 865943
Description
Forespar's model 7-15 Whisker Pole is stronger than its predecessor, yet much lower in retail cost than their Line Control™ poles.
Features:
Perfect for boats up to 28 feet
Easy-to-use pole quickly twist locks at the desired length
Three section pole stores at only 7 feet, yet extends to 15 feet
End fittings with Forespar's UXP fittings on both ends
Specifications:
Pole Length: Adjustable from 7' to 15'
Pole Diameter: 2"
End Fittings: UXP (both ends)
Material: 6063-T6 anodized aluminum
Note: This whisker pole may have difficulty with the inboard end opening in an un-extended position. Ensure center tube is extended at least 3" out from the inboard side. This will allow the pin to trip.
Part Numbers for Forespar Heavy Duty Twistlock Telescoping Whisker Pole - 7' to 15' - 407101