Adler Barbour VD-151 ColdMachine Evaporating Unit - 755510000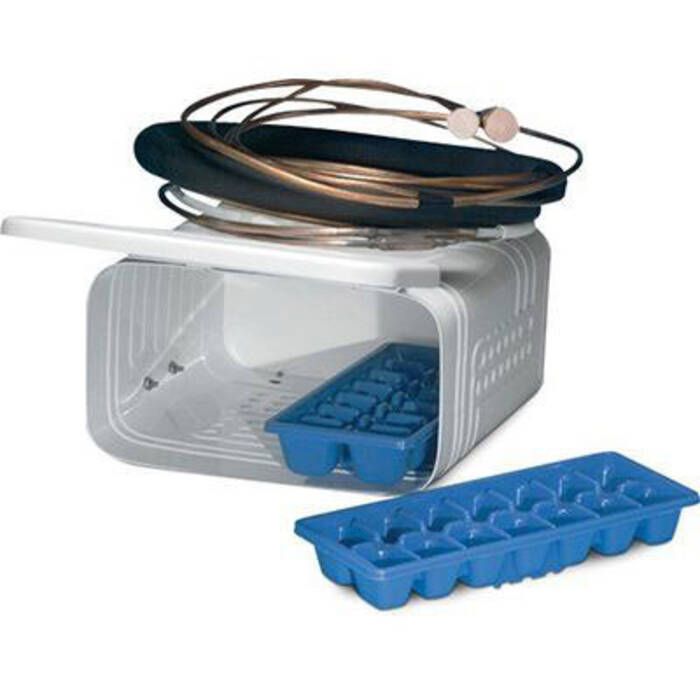 Adler Barbour VD-151 ColdMachine Evaporating Unit - 755510000
Item # 859720
Description
Performance, efficiency, and quality are hallmarks of Adler/Barbour ColdMachine components by Dometic. Adler/Barbour's VD-151 ColdMachine Evaporating Unit is specially designed to survive the rigors of the harsh marine environment, and to provide up to 9 cu. ft. (255 liters) of refrigeration in hot and humid conditions.
Features:
Easy-to-install O-shaped evaporating unit and thermostat
Provide up to 9 cu. ft. (255 liters) of refrigeration and work with a variety of 100-Series evaporators
Optimal performance in warmer waters
Stainless-steel construction
Modular phone-jack connection for thermostat
Built-in troubleshooting diagnostics
Environmentally safe R-134A refrigerant
Pre-charged and ready to install
ColdMachine kits now come with self-sealing quick-connect fittings for easy attachment

Unlike the old "one-shot" connections, quick-connect fittings can be disconnected and reconnected whenever necessary without loss of refrigerant or exposing the system to air or moisture
Dometic also offers Quick-Connect Adapters (755570000 Sold Separately) which join "oneshot" units to their quick-connect counterparts

Quick-Connect Adapters Require Professional Installation
CoolMatic ColdMachine VD-151 Evaporating Unit Specifications:
Capacity: Refrigeration: 9.0 cu. ft. (255 liters)
Application: Medium-sized refrigerator to small freezer
Configuration: Closed Evaporator with Door
Power: N/A
Amp Draw: N/A
Dimensions: 10.75" W x 7.0" D x 11.25" H (273 x 177 x 285 mm)
CoolMatic ColdMachine Series Compatible Cooling/Condensing Units
Adler/Barbour SuperColdMachine CU-200

Air Cooled Fan-Air/Water Cooled
Maximum Volume: 15 Cubic Feet
Applications: Tropical Water Boating

Adler/Barbour ColdMachine CU-100

Air Cooled Fan-Air Cooled
Maximum Volume: 15 Cubic Feet
Applications: General Boating
Note: Ice cube trays not included.
Click Here to See More Application Information about this Product
Part Numbers for Adler Barbour VD-151 ColdMachine Evaporating Unit - 755510000