Yamaha Lower Unit Drain Plug Gasket - 6FMWB0070000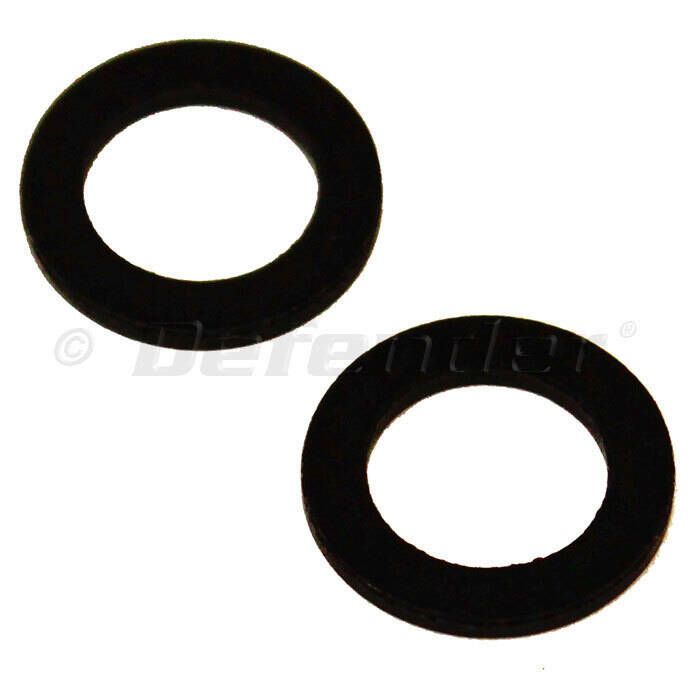 Yamaha Lower Unit Drain Plug Gasket - 6FMWB0070000
Item # 889049
Description
Features:
Yamaha Lower Unit Drain Plug Gasket
Applications: Yamaha Outboard Motors
Function: Seals Yamaha drain and vent screws
Gaskets Only (Drain plugs not included)
Sold as a pair
IMPORTANT: Previous models of this gasket were Redish/Brown in color.
These new-type black gaskets have a different installation and torque procedure than the previous type:
Apply clean oil to the screw threads and both gasket surfaces
Install the drain or oil level screw
Tighten just until seated and then turn the screw an additional 45 degrees to achieve the proper torque or tighten to 7 1 Nm (0.7 0.1 m-kgf, 5.2 0.7 lb-ft)
Note: Previous models were brown/red.
Note: Excessive torque and/or lack of oil on the threads and gasket surfaces could damage the gasket, resulting in an oil leak and/or water entering the lower unit.
Part Numbers for Yamaha Lower Unit Drain Plug Gasket - 6FMWB0070000