Yamaha 25 HP Tiller Outboard Motor - F25 - 2023
$3,795.00 - $5,350.00
$3,795.00 - $5,075.00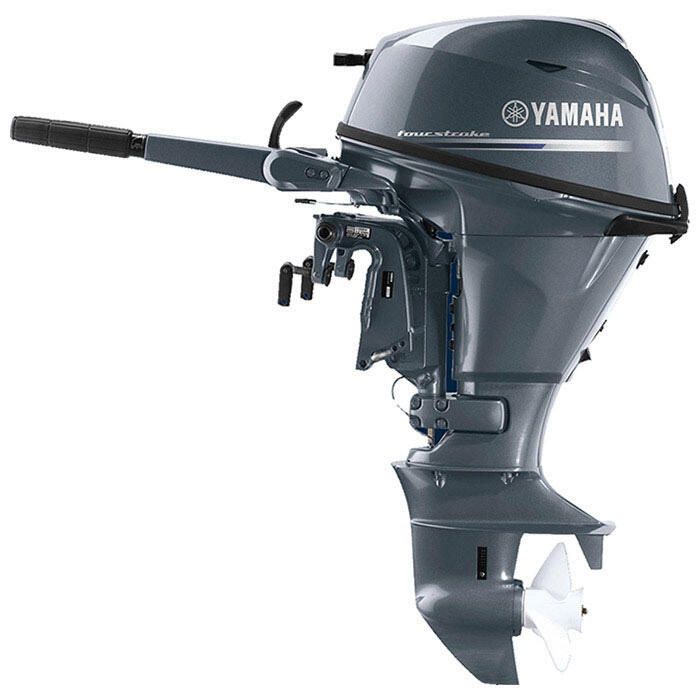 Yamaha 25 HP Tiller Outboard Motor - F25 - 2023
Item # 951592
Description
Yamaha's F25 is so light, powerful, and feature-rich that it won a coveted NMMA® Innovation Award shortly after introduction. As the lightest 25 horsepower outboard available—two-stroke or four-stroke—it features the highest power to weight ratio in its class and several very popular models to choose from including power trim and tilt, tiller or remote and short or long shafts.
Features:
CDI Microcomputer
Wet Sump Lubrication
Engine Warning System
Mechanical Single Throttle Valve Intake System
SST Drive, Prop, Shift Shafts
SST Steering Tube
Magnetic Drain Plug
Sacrificial Anodes
YDC-30 Aluminum Alloy
Phaze Five™ Paint System
Electro-deposited Powerhead Paint Process
New Light-weight, Compact, Powerful Design
Single Overhead Camshaft
Battery-less Electronic Fuel Injection
Wide-Span Mounting System
High-Output (16A) Alternator
Electric and Pull-Start Available Together (some models)
Retrofit Electric Start Available
45-Degree Steering in both Directions
Built-In Resting Pads and Carry Handles
Variable Trolling RPM Switch (VTSTM )
Power Trim & Tilt (LWTC model)
Freshwater Flush
Spin-on Oil Filter
Offset Steering Friction Lever
Auto Decompression Device
Vibration Reduction Mounting System
C.A.R.B. Ultra Low Emissions 3 Star Rating
Meets All Current Federal EPA Emission Standards
External Oil Drain Plug
Specifications:
Engine Type: Two-Cylinder, In-line
Displacement: 432 cc
Bore & Stroke: 5 x 65.1 mm (2.554 x 2.558")
Rpm Range: 5000-6000
Compression Ratio: 9.3:1
Induction System: SOHC, 2 valves per cylinder
Alternator Output: 16A
Fuel Delivery: Battery less EFI
Starting: rope or electric
Ignition: CDI Microcomputer
Lubrication: Wet sump
Degree of tilt (power trim and tilt):

-3° through +16° (PTT)
3° through +63° (PTT)

Degree of tilt (manual tilt):

4 positions (manual tilt)
-4 through +62° (manual tilt)

Exhaust: Through Propeller
Cooling: Water/Thermostatic Control
Gear Shift: F/N/R
Gear Ratio: 27:13 / 2.08:1
Recommended Fuel: Regular Unleaded (Minimum Pump Octane 87)
Recommended Oil: Yamalube® 4-M 10w-30
Shaft Length: 15" or 20"
Dry Weight: 57-67 kg (126-147 lbs)
Standard Propeller: 3-Blade Aluminum (9 7/8" x 11 1/4")
Fuel Line Included
Factory Warranty: 3 years. Warranty begins on date of purchase.
Note: External fuel tank not included.
Part Numbers for Yamaha 25 HP Tiller Outboard Motor - F25 - 2023