Yamaha 2.5 HP Tiller Outboard Motor - F2.5 - 2023
$1,170.00 - $1,195.00
$1,079.00 - $1,101.00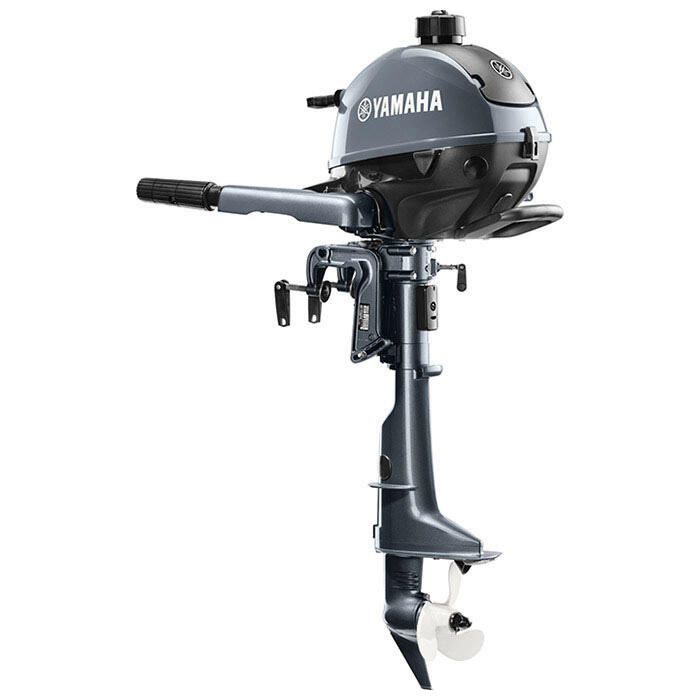 Yamaha 2.5 HP Tiller Outboard Motor - F2.5 - 2023
Item # 951582
Description
The smallest model in Yamaha's four-stroke lineup, the F2.5 has evolved for added efficiency and convenience. Efficient and reliable, this little wonder never ceases to amaze.
Features:
A new Oil Filler Cap makes checking the oil level simple.
The updated rounded cowling design keeps the engine consistent with the look of the Yamaha outboard lineup.
The large twist throttle provides a more comfortable grip for operators.
A big carrying handle is designed to equilibrate the centre of gravity so the outboard can be lifted easier and maintain proper balance while being carried by one hand. The carrying handle can also be used to steer during reverse operation.
A single-cylinder, OHV, splash lubrication and simple TCI (Transistor Controlled Ignition) system contribute to a compact and lightweight engine.
Yamaha's unique YDC-30 aluminium alloy protects the engine's exterior parts, while a zinc coating, high-quality stainless steel and 5-stage exterior coating offers long-lasting protection inside and out.
Specifications:
Engine Type: 1 cylinder
Displacement: 72cc
Bore & Stroke: 54 x 31 mm (2.13" x 1.24")
RPM Range: 5,250-5,750
Compression Ratio: 9:1
Induction System: OHV (overhead valve)
Fuel Delivery: Carburetor
Starting: rope
Ignition: TCI
Lubrication: Splash
Degree Of Trim/Tilt: 4 positions/ 80°
Exhaust: Above Prop
Cooling: Water/Thermostatic Control
Gear Shift: F/N
Gear Ratio: 13/27 (2.08)
Recommended Fuel: Regular Unleaded (Minimum Pump Octane 87)
Recommended Oil: Yamalube 4-M FC-W 10W-30 or 20W-40
Oil Capacity: 0.35L (0.33 qt)
Shaft Length: 15" or 20"
Dry Weight: 17 kg (37 lbs)
Part Numbers for Yamaha 2.5 HP Tiller Outboard Motor - F2.5 - 2023