Wichard Gyb'Easy Boom Brake - 07150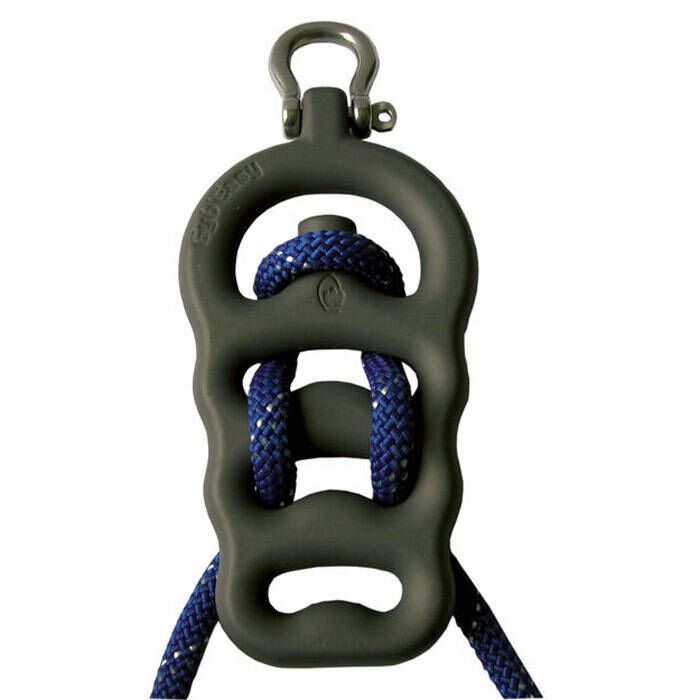 Wichard Gyb'Easy Boom Brake - 07150
Item # 888726
Description
The Wichard Gyb'Easy Boom Brake was developed using technology from Wichard's Simond division, which makes mountaineering and ice climbing equipment. Based on the same principal as the friction brakes that mountaineers use to control their descent during a rappel, this simple device safely controls the speed of the boom's motion during a gybe, and also locks the boom in one position.
Features:
The Boom Brake has three settings to adjust the friction on the line that passes through the device
Configurations of one, two, or three wraps are possible to accommodate different degrees of load
Recommended for mainsails up to 430 sq. ft
Includes 52' of 7/16" Gyb'Flex line designed to absorb shock loads encountered during a gybe
Specifications:
Made of hard anodized 6062 forged aluminum
Brake weighs 1.32 pounds
Measures 4-1/2" W x 7-1/2" L
Includes a 5/16" bow shackle with a safe working load of 2,650 pounds
Note: imperial dimensions are approximate, the manufacturer built this product to metric specs.
Part Numbers for Wichard Gyb'Easy Boom Brake - 07150