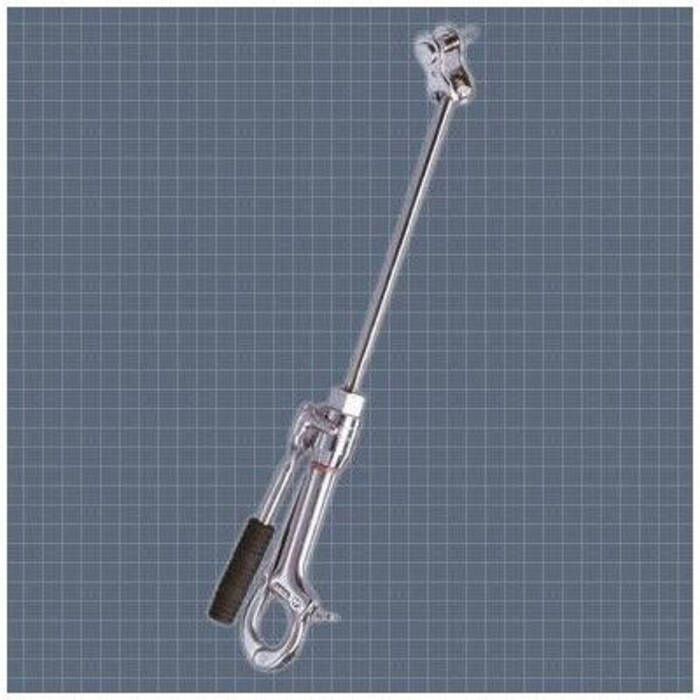 Wichard Backstay Adjuster - 05556
Item # 888679
Description
On sailboats the backstay adjuster enables the crew to precisely adjust and control the forestay tension. Control equates to optimum performance of the headsail and guarantees smooth operation of a furling system.
Features:
Ideal for fitting a removable, inner forestay (Genoa or Solent)
Easy to install thanks to the snap shackle
Robust and performance
Strongly recommended when there is a furling system
The handle model offers great comfort during operations
Improve the overall performance of the boat (Especially those equipped with a reefing-furling system)
Specifications:
Length pin to pin closed / open: 20" / 17 3/4" (450 mm / 510 mm)
Toggle length x width: 9/16" x 13/16" (15 mm x 20 mm)
Pin diameter: 1/2" (12 mm)
Stud diameter: 1/2" (12 mm)
For wire diameter: 3/16" - 1/4" (5mm / 6mm / 7 mm)
Working load: 7700 lbs (2800 kg)
breaking Load: 11,200 (5100 kg)
Material:

Grade 316L stainless steel
HR stainless steel snap shackle (17.4 PH)
Metric Conversion Information
To convert inches to mm - Multiply inches by 25.4
To convert mm to inches - Multiply millimeters by 0.0394
Note: imperial dimensions are approximate, the manufacturer built this product to metric specs.
Part Numbers for Wichard Backstay Adjuster - 05556