Weaver Standard Swivel Chocks - C1207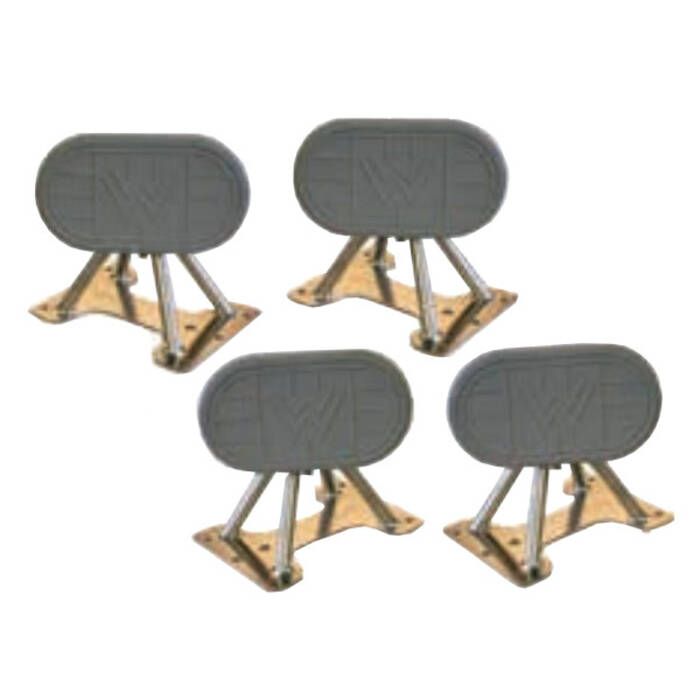 Weaver Standard Swivel Chocks - C1207
Item # 887418
Description
Universal Standard Chocks are the perfect mounts or stands for most hard bottom inflatable dinghies on the deck or bridge of a yacht.
Features:
Standard Swivel 6" High Chocks
Pad Dimensions: 3.5" x 7"
Pads Swivel in all directions
A set of (4) Universal chocks
Also available with Removable Chock Lock system installed. See Related Products.
Part Numbers for Weaver Standard Swivel Chocks - C1207