Vetus Double CAN Proportional Thruster Joystick - DBPPJA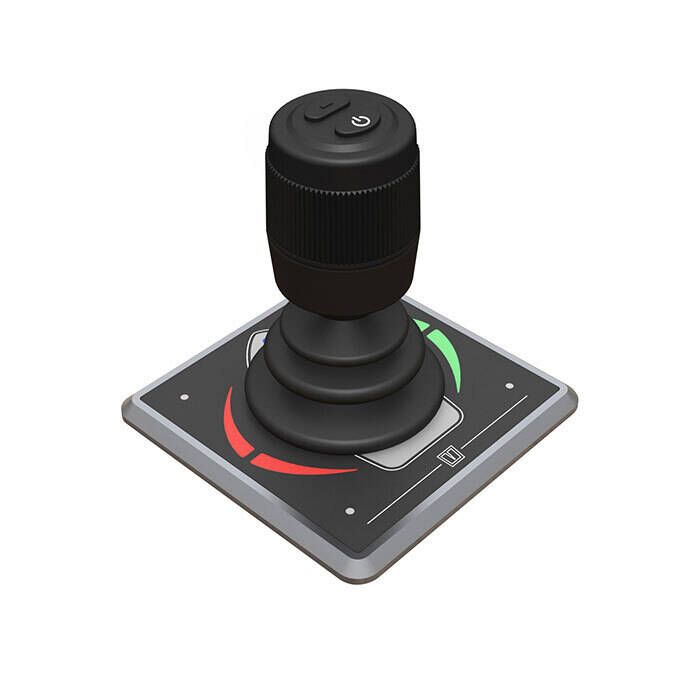 Vetus Double CAN Proportional Thruster Joystick - DBPPJA
Item # 887021
Description
The DBPPJA is a compact, double thruster control joystick to operate two BOW PRO (Boosted) thrusters. This multi-axial joystick is very compact and can be installed in place of a single thruster controller. The joystick can be used to operate the thrusters either individually or simultaneously.
Rotating the joystick will operate them in opposite directions to rotate the boat on its axis. Featuring a lock-and-hold function, the new panel makes docking the simplest of operations. This double control panel features a modern design waterproof housing, complemented with a classy, aluminium bezel to integrate flawlessly into every helm position.
Features:
For BOW PRO (Boosted) Thruster only
Controls both bow and stern thruster
Unique twist function to rotate the boat
Proportional control
Compact design fits in the cut-out of a single thruster joystick
Lock and hold function for easy docking
LED indication feedback
Modern styling
V-CAN Compliant
Waterproof housing (IP65)
Dock safely, surely and with confidence
Note: imperial dimensions are approximate, the manufacturer built this product to metric specs.
Vetus Bowthruster Joystick Owner's Manual (16.09 MB)
Part Numbers for Vetus Double CAN Proportional Thruster Joystick - DBPPJA