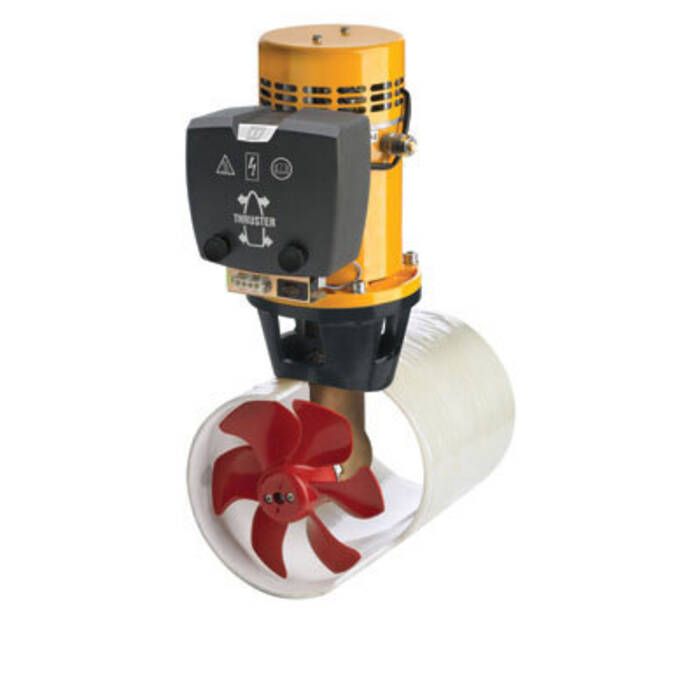 Vetus Bow 60 Thruster
Item # 886936
Description
Thrusters inspire docking confidence and provide a gentle push - that you control - away from or to the dock or seawall.
Features:
Single propeller creates less flow disturbance in the tunnel
Unique blade design minimizes cavitation noise
Strong synthetic propeller eliminates corrosion and reduces weight
Flexible coupling between tail piece and motor eliminates vibration
Streamlined tail piece for optimum flow
Equal thrust in either direction
High efficiency motors
Easy installation - clear installation and operation instructions
Additional Components Required for Bow Thruster Installation (sold separately):

Tunnel
Wiring Harness
Control
Fuse holder and fuse
Dedicated battery bank (optional)
Battery Switch
Battery Cable
Specifications:
Ignition Protection: No
Horse Power: 4 HP max
Boat Size: 29' to 42 ft
Tunnel Dia. (internal): 7-9/32"
Tunnel Minimum Installed Length: 14-1/2"
12V

Current Draw (max.): 280A
Thrust (in lbs force): 132

24V

Current Draw (max.): 140A
Thrust (in lbs force): 154
Why You May Need an Ignition Protected Bow Thruster
It is not safe to install a conventional electric bow thruster in the engine room, or compartment containing fuel tanks, of a gasoline powered boat because gasoline fumes may be ignited by internal sparking in the thruster's motor. To allow safe installation under these conditions, VETUS has developed ignition protected bow thrusters which include sealed motor housings meeting the ISO 8846 Marine "ignition protection" standard
Model BOW6012B - 12V DC / Model BOW6024B - 24V DC
Note: imperial dimensions are approximate, the manufacturer built this product to metric specs.
Part Numbers for Vetus Bow 60 Thruster