Turning Point Hustler Mid-Range Aluminum 4-Blade Propeller - 2150 1730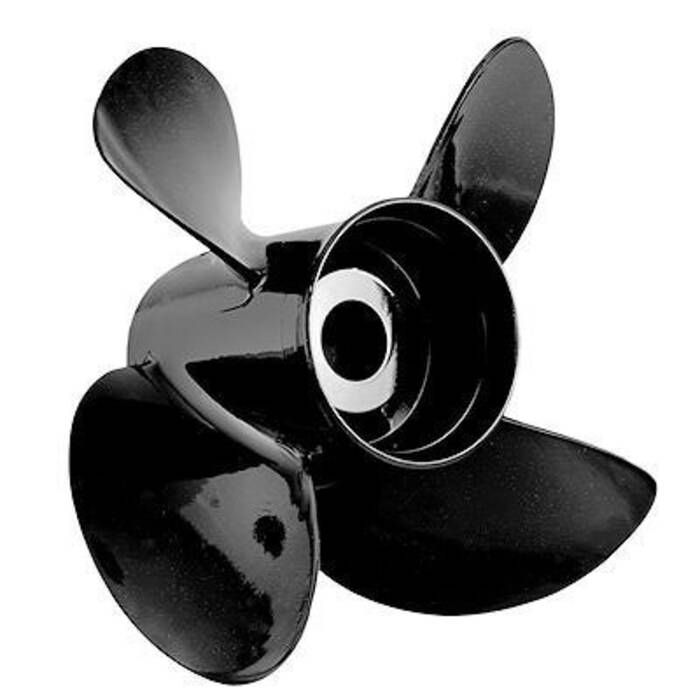 Turning Point Hustler Mid-Range Aluminum 4-Blade Propeller - 2150 1730
Item # 886543
Description
Turning Point Propellers incorporate the newest and most efficient design features based on high-performance stainless steel propellers. Hustler aluminum boat propellers run away from the competition. The Hustler high performance series propellers are the only aluminum propeller manufactured with performance enhancing vent holes. There is a Hustler propeller perfect for almost any boating application.
Achieve maximum top end speed with Turning Point's high-performance blade geometry. Blade designs incorporate industry leading high rake patterns, fine tuned pitch progression, aggressive cupping, and sharp trailing edges. Increase horsepower, acceleration, and top end speed with a maximum exhaust flow hub kit system.
Higher RPM hole shots reduce planning times over OEM and other aftermarket propellers. The perfect RPM can be found with Turning Point's wide range of high performance pitch options.
The fuel efficient blade design allows for maximum performance while maintaining low fuel consumption. Turning Point's efficient-slip technology allows for faster cruising speeds at lower RPM saving fuel and money!
Features:
Stainless performance in an Aluminum blade, stainless steel blade geometry used in all aluminum patterns
Improve handling and boat lift through advance pitch line and rake line cupping
Squeeze cast for added strength. The process generates the highest mechanical properties attainable in a cast product, resulting in tighter grain structures
High flow-through barrel exhaust system maximizes exhaust flow increasing horsepower and top end speed
Tuned progressive pitch angles accelerate and channel water to minimize slip and increases performance and fuel economy
Performance tuned rake angles tighten the vortex produced by the prop, adding boat lift and overall performance
Long lasting 5-step powder coating process creates a uniform, durable, high-quality, attractive and corrosion resistant finish
Optional Hub Kit System: Available for All Props

9.9 hp to 300+ hp aluminum propellers use Turning Point's Hub Kit System, unlike competition that don't offer it in the smaller gear cases
WARNING
---
This product can expose you to chemicals including Carbon Black which are known to the State of California to cause cancer, birth defects or other reproductive harm.
For more information go to www.p65warnings.ca.gov.
Part Numbers for Turning Point Hustler Mid-Range Aluminum 4-Blade Propeller - 2150 1730