Trac Ecological PSR Water System Cleaner - 1222-MG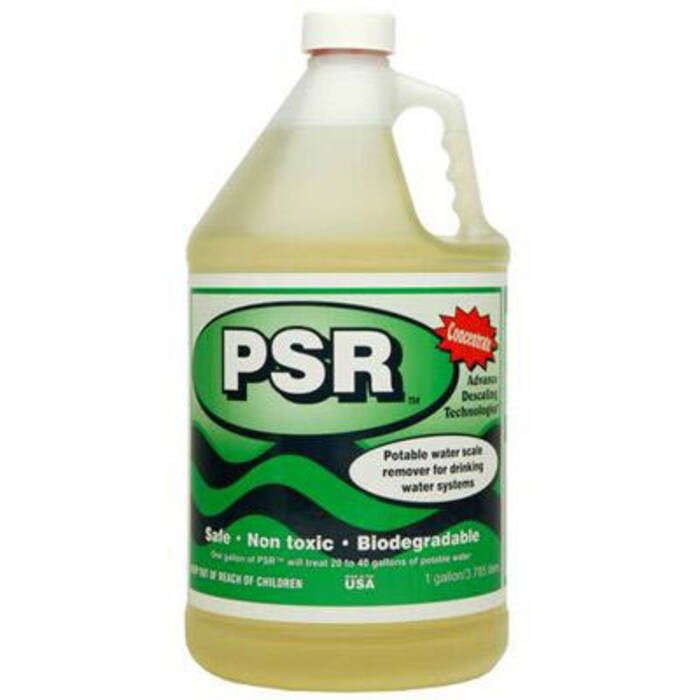 Trac Ecological PSR Water System Cleaner - 1222-MG
Item # 886199
Description
TRAC PSR™ Rids your potable fresh water system of odors and discoloration by attacking the source. Scale builds on low-lying, flat sections of your system, allowing bacteria to form.
Features:
Formulated to meet strict NSF requirements for use with in municipal drinking water systems
100% biodegradable, safe and completely non-toxic
Using PSR™ to clean your water system allows for a totally new way of system cleaning
See example below

Traditional cleaning: replace clogged screens, fittings and hoses. Clean system with bleach or vinegar
Using PSR: ½ day down time, simply fill tank and run thru system using your existing pump

Non-corrosive to all metals, plastics, gaskets and other materials commonly found in potable water systems
Filling System:

Inspect water tank and system to determine its condition, refer to the list below to determine how much PSR™ you need.
Multiply the appropriate percentage by the tank capacity
If tank size is unknown use this formula (W x H x L x 7.485) to determine the total gallonage.
How much PSR™ do I need?
Light Scale build up (Light in color & deposits are at least 2" apart): 2.5% PSR™
Moderate Scale build up (Deposits are 1" apart): 5% PSR™
Heavy Scale build up (Rust color throughout the tank): 10% PSR™
Product Data Sheets with Instructional Drawings and Directions (3.50 MB)
Part Numbers for Trac Ecological PSR Water System Cleaner - 1222-MG