Todd Wheeled Fuel Transport Caddy - 28 Gal Diesel - P93-2401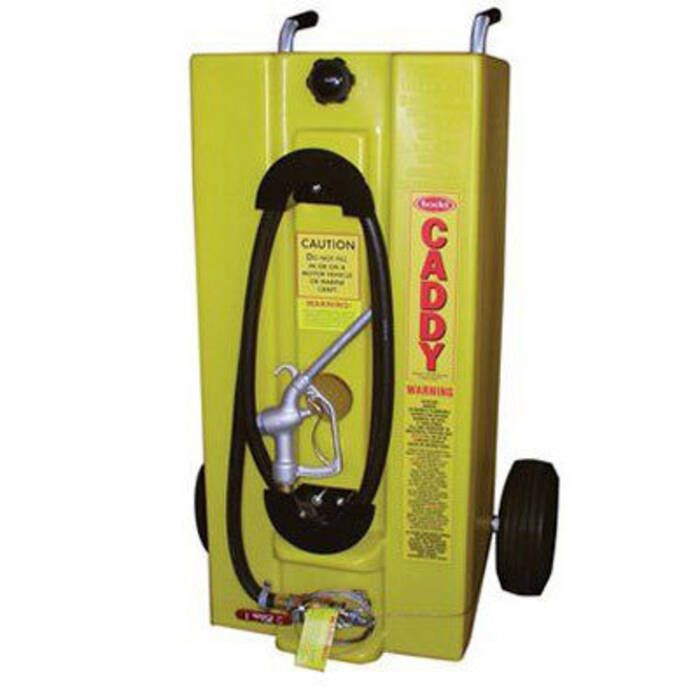 Todd Wheeled Fuel Transport Caddy - 28 Gal Diesel - P93-2401
Item # 885839
Description
Features:
This Todd Wheeled Diesel Fuel Caddy holds 28 Gallons of Diesel fuel
Gravity Fed with Optional Pump Available
Includes:

10' (305 cm) of U.L. approved hose with static wire
Molded hose brackets
U.L. approved, spring loaded nozzle
3/4" U.L. Approved ball valve
Aluminum non-sparking axle
Pneumatic tires with nylon bearings
Nylon wheel hubs
Vented cap
Molded-in baffle for strength & durability

Dimensions: 22 1/2" D x 27 1/2" W x 41" H
The Diesel Caddy meets all current U.S. Coast Guard standards and meets U.N. and D.O.T. specifications when used according to Todd's instructions for transporting fuel
All Caddies bear the UN Marking, "UN3H1W"
U.S. Patent #5667113
Note: Optional Pump Kit (Model P93-2400P Sold Separately) is available to transfer fuel easily above the height of the caddy.
Part Numbers for Todd Wheeled Fuel Transport Caddy - 28 Gal Diesel - P93-2401