Todd Fresh Water/Waste Water Holding Tank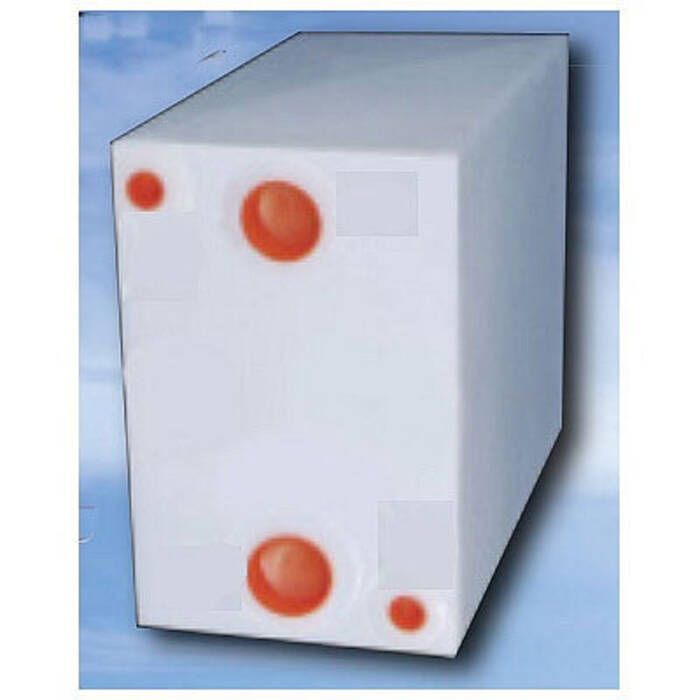 Todd Fresh Water/Waste Water Holding Tank
Item # 923072
Description
Each Todd Tank comes with the necessary pre-drilled and threaded openings so that it can be configured as either a Water Tank or as a Holding tank. Simply remove the appropriate plugs and screw in the necessary hose fittings (sold separately). This flexible configuration make these tanks viable solutions as FDA approved water supply or waste water holding tanks. It is recommended that the correct fitting kit be purchased prior to the installation of this tank.
Features:
All openings are female NPT (National Pipe Threads)
All openings are located in the same relative position on one end of the tank
(2) 1-1/2" NPT and (2) 1/2" NPT openings
Each tank fully complies with FDA regulation CFR 177.1520
All tanks satisfy all United States Coast Guard standards
Polyethylene tanks will not emit waste odors or change the taste of fresh potable water
Specifications:
Dimensions:

3 Gal 14" X 11" X 6.5"
6 Gal 16" X 12" X 8"
9 Gal 17" X 14" X 10"
13 Gal 24"x10"x14"
15 Gal 25"x 11"x 15"
20 Gal 30"x 16"x 10"
25 Gal 37"x17.5"x10"
35 Gal 36"x15.5"x16"
55 Gal 54.5"x13"x20"
Part Numbers for Todd Fresh Water/Waste Water Holding Tank