Todd Deluxe Angler's Swingback Cooler/Livewell Boat Seat with Rod Holders - 1792-URH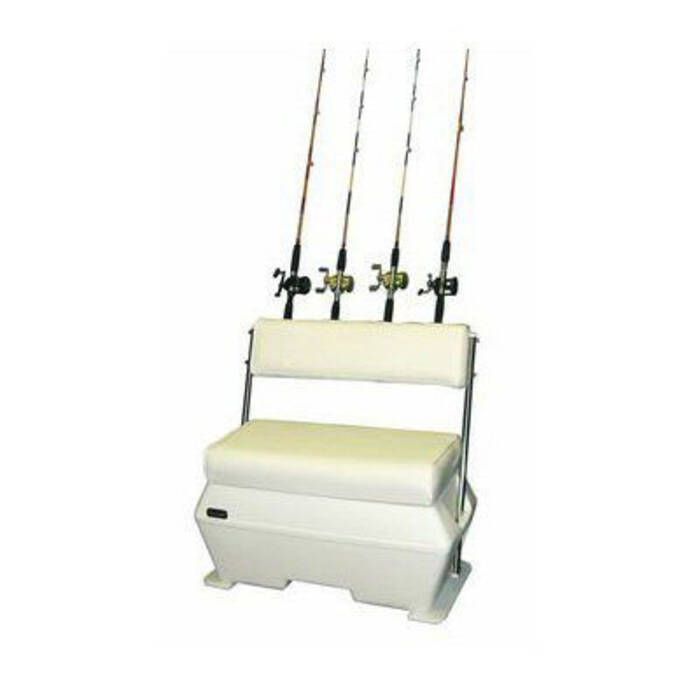 Todd Deluxe Angler's Swingback Cooler/Livewell Boat Seat with Rod Holders - 1792-URH
Item # 885866
Description
The Todd Deluxe Angler's Swingback Cooler / Livewell Boat Seat with Rod Holders features plush, ribbed marine-grade vinyl upholstery on the seat and backrest. The swing arms are stainless steel and below the hinged seat is a 70 quart cooler / livewell compartment.
Features:
Large seat with corrosion-resistant stainless steel swing-arms and plush, ribbed marine-grade vinyl upholstery
(4) Rod holders in seatback
Seat attached to sturdy double-wall, foam-insulated cooler / livewell with drain fitting
Hinged lid with a recessed, rubberized gasket for a tight seal
Rounded interior corners prevent bait from getting trapped
Limited 1-year warranty
Specifications:
Cooler / Livewell capacity: 70 Quarts
Material: Stainless steel swing-arms, marine-grade vinyl upholstery, polyethylene mounting plates
Dimensions: 38" W x 35" H (with seatback attached) x 17.75" D
Seat height: 20.5"
Part Numbers for Todd Deluxe Angler's Swingback Cooler/Livewell Boat Seat with Rod Holders - 1792-URH