Taylor Made Perimeter Dock & Post Bumper
$42.99 - $275.99
$36.74 - $275.99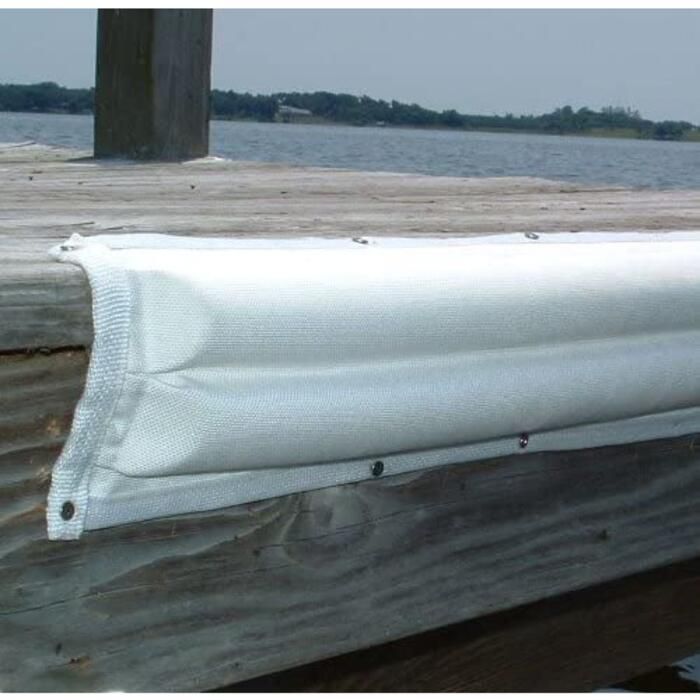 Taylor Made Perimeter Dock & Post Bumper
Item # 923054
Description
The Perimeter Dock & Post Bumper has a polyester textile cover (not vinyl, PVC or rubber) over a foam cushion and is designed for horizontal or vertical applications. This bumper is extra long and wide and can can even be used on curves and corners.
Features:
Will not deteriorate in the sun or mar your boat
Easy to clean with liquid soap and a brush
Flexible tab system allows standard "Top-of-Dock" or unique "Fold-Over" mounting which conceals the top row fasteners
Flexible enough to mount on curves or around corners
Specifications:
Dimensions (Width x Depth):

S: 3 5/8" x 1 1/4"
S - Double: 5 1/2" x 1 1/4"
M: 4 1/2" x 1 3/4"
M - Double: 8" x 1 3/4"
L: 5 1/2" x 2 1/4"
XL: 8" x 3 1/4"
Recommended Attachments: To best install your Dock & Post Bumper, drive 1" stainless steel pneumatic staples, 1.25" stainless steel #8 or #10 oval or flat head Phillips screws with stainless finishing washers, or 1.5" large-headed stainless steel or aluminum nails through each tab every 3 to 4 inches
Part Numbers for Taylor Made Perimeter Dock & Post Bumper