Taylor Made 24" Traditional Sur-Moor Mooring Buoy - 22174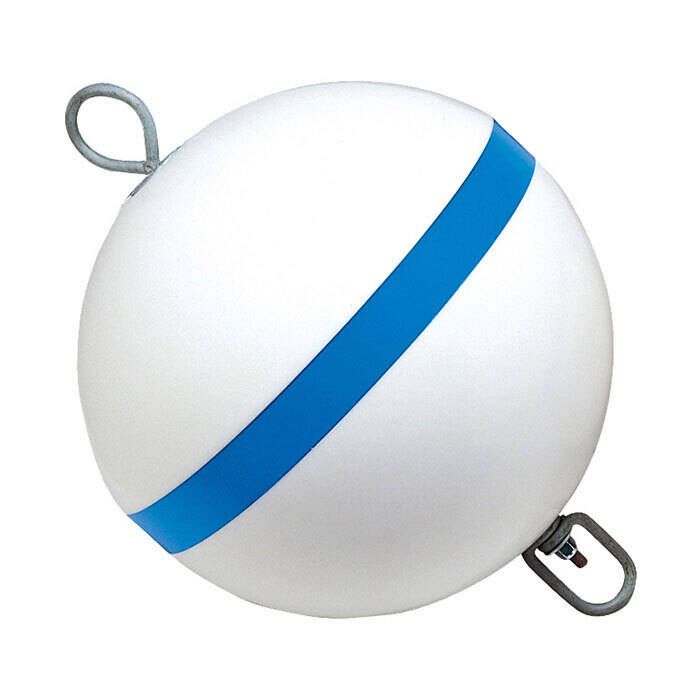 Taylor Made 24" Traditional Sur-Moor Mooring Buoy - 22174
Item # 885327
Description
Features:
The Taylor Made Traditional Sur-Moor Mooring Buoy is a hard skin mooring buoy
It has a seamless and tough, one-piece polyethylene shell
Hard skin shells feature ultraviolet light absorbers for long-term life under the sun
Filled with 2 lb. density closed-cell foam to positively displace water
Includes a hot dipped galvanized steel eyebolt and swivel
Blue stripe is reflective for nighttime visibility
Three-year flotation warranty
Buoyancy Rating:
The number indicated is the maximum flotation the buoy provides while fully submerged. 50% of this value will be the weight the buoy can support at the level of the blue stripe.
Specifications:
Diameter: 24"
Buoyancy: 240 lbs
Color: White with Blue Reflective Stripe
WARNING: Mooring lines must never be tied to the top loop. Mooring lines should always be attached to the anchor chain
Part Numbers for Taylor Made 24" Traditional Sur-Moor Mooring Buoy - 22174