T-H Marine 48" LED Snap Flex Stern Light - LED-NAVSFSL-48-DP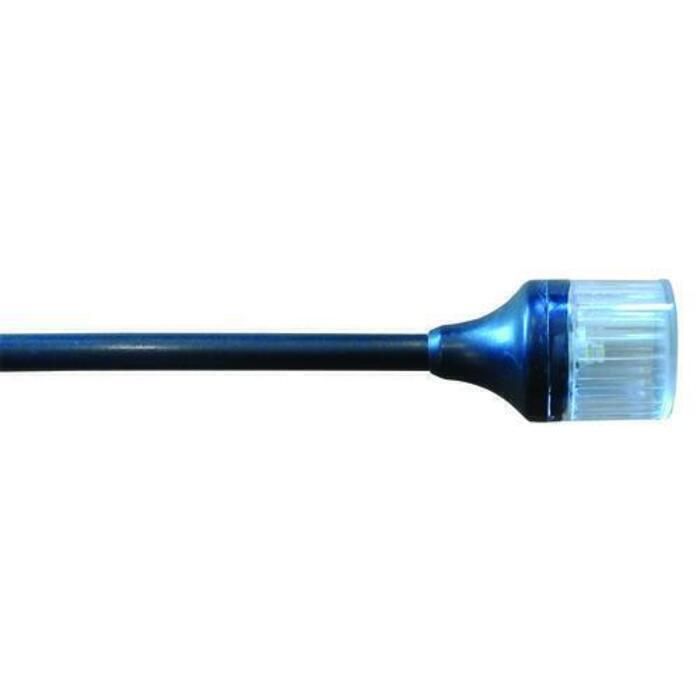 T-H Marine 48" LED Snap Flex Stern Light - LED-NAVSFSL-48-DP
Item # 985465
Description
The Snap Flex Stern Light from T-H Marine is a high-quality and reliable marine navigation light designed to enhance the safety of your vessel during nighttime navigation. It features a unique design that allows for quick and easy installation, with no drilling required. This stern light is made of durable and corrosion-resistant materials that can withstand harsh marine environments.
The Snap Flex Stern Light is also highly versatile, as it can be used on a wide range of boats, including sailboats, powerboats, and kayaks. The LED light provides bright and efficient illumination, making it easy to navigate through dark and murky waters. This light is also waterproof and submersible, ensuring that it continues to function even in wet conditions.
Other notable features of the Snap Flex Stern Light include its compact and low-profile design, which helps to reduce wind resistance and prevent damage during transportation. The light is also energy-efficient, allowing for extended battery life, and comes with a long-lasting LED bulb that can last for thousands of hours. With the Snap Flex Stern Light, you can navigate with confidence and ensure the safety of your passengers and vessel.
Features:
Patented design quick-release stern Llight
UV stable and flexible fiberglass shaft
Two-mile USCG-approved LED configuration
Light features a spring-loaded locking RCA cam that prevents the fiberglass light from walking out of the base
Part Numbers for T-H Marine 48" LED Snap Flex Stern Light - LED-NAVSFSL-48-DP