Suncor Heavy Duty Steel Wire/Rope Clip
$4.98 - $102.99
$4.98 - $92.69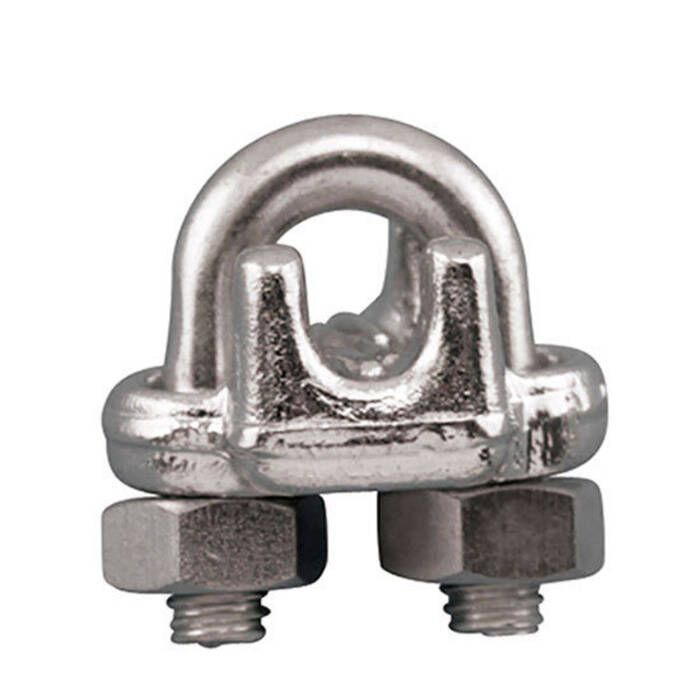 Suncor Heavy Duty Steel Wire/Rope Clip
Item # 884853
Description
Suncor Heavy Duty Steel Wire / Rope Clips offer a drop forged, stainless steel construction that will hold up to continuous abuse and exposure to the elements. Consisting of a u-bolt, saddle, and two nuts, the Steel Wire / Rope Clip provides the ideal platform for permanent wire-rope connections and emergency repairs.
Features:
Ideal for marine and industrial rigging applications
Simple and easy to install, convenient to store
Provides a mechanical way to create loops in wire rope
Perfect for any emergency repairs - steering cables, pennants or other wire-rope connections
Corrosion resistant construction
Specifications:
Dimensions:

A: 1/2"
B: 0.48"
C: 1.05"
D: 1.90"
E: 2.28"

Weight: 0.71 lbs
Sold each
Material: Drop forged, 316-NM Stainless Steel
Type: Wire clamps
Note: When fastening a Wire Rope Clamp, "Never saddle a dead horse" Always put the open/saddle side of the clamp on the side of the wire that is working or "live."
Part Numbers for Suncor Heavy Duty Steel Wire/Rope Clip