Sun Lev-o-Gage Sr. Marine Inclinometer - 303-M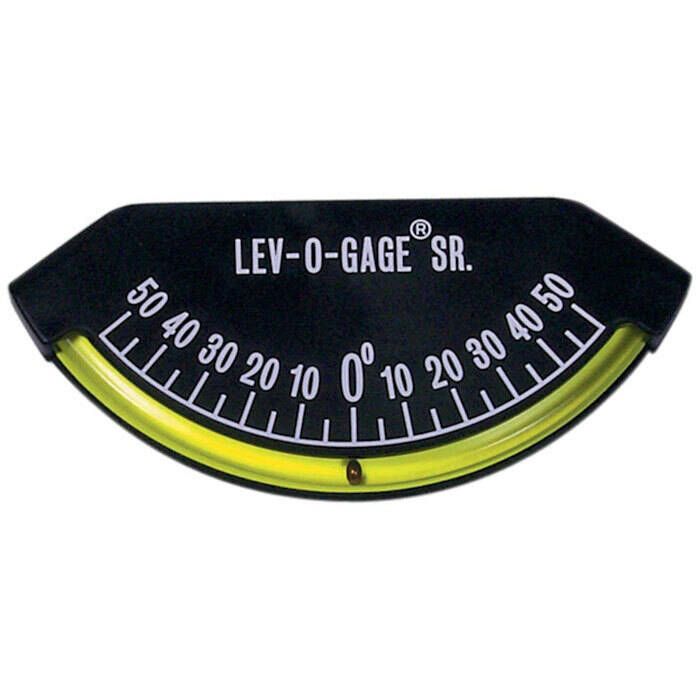 Sun Lev-o-Gage Sr. Marine Inclinometer - 303-M
Item # 884660
Description
The Lev-o-gage™ Sr. is a large sized gauge designed to improve operating safety while in harsh conditions. Mountable to the bulkhead of sailboats, the Lev-o-gage displays a range of -50 to +50 angular degrees in engraved, hand painted numerals for easy reading for when it gets rough.
Features:
Mounts on sailboat bulkhead with high-bond tape
Shows angle of heel from -50 degrees to 50 degrees
Flexible tube assembly is shatterproof
Numerals are engraved and paint-filled for long life
Brass ball rides in special damping fluid
Specifications:
Display range: -50° to 50°
Dimensions: 6.4" Wide x 2.9" High
Weight: 2.5 oz.
Part Numbers for Sun Lev-o-Gage Sr. Marine Inclinometer - 303-M