Star brite Trailer Wheel Bearing Marine Grease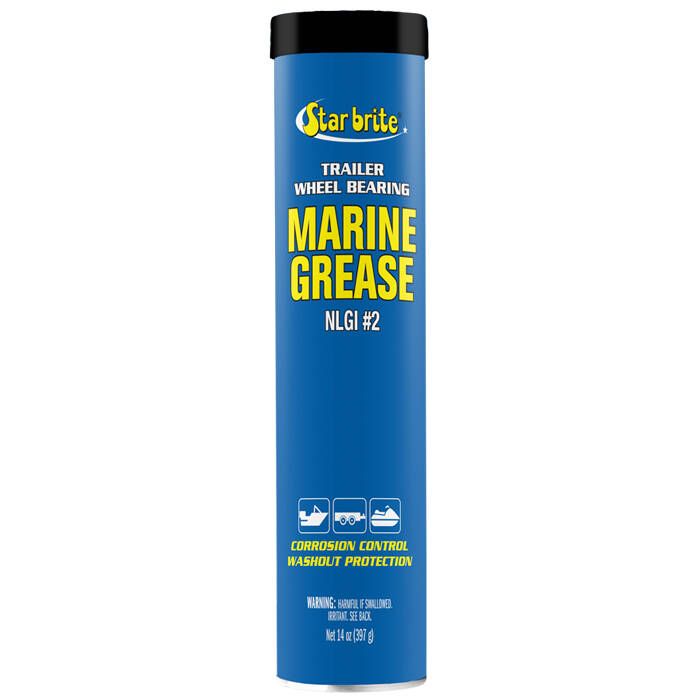 Star brite Trailer Wheel Bearing Marine Grease
Item # 884587
Description
Star brite's Trailer Wheel Bearing Marine Grease is engineered to protect corrosive marine applications, like trailer wheel bearings or winches, from water washout, rust, corrosion, and wear.
Features:
Provides superior rust and corrosion protection from salt water, salt air and atmospheric chemicals
Designed for use with corrosive marine applications - trailer wheel bearings, water pumps, hinges, pins, winches, anchor chain reels
Special water-insoluble formula is highly resistant to wash-out. N.L.G.I. #2.
Specifications:
Container size: 14 oz.
Applications: Corrosive marine applications
Part Numbers for Star brite Trailer Wheel Bearing Marine Grease