Soundown Sound-Stop Foam Panel with 1lb Barrier Layer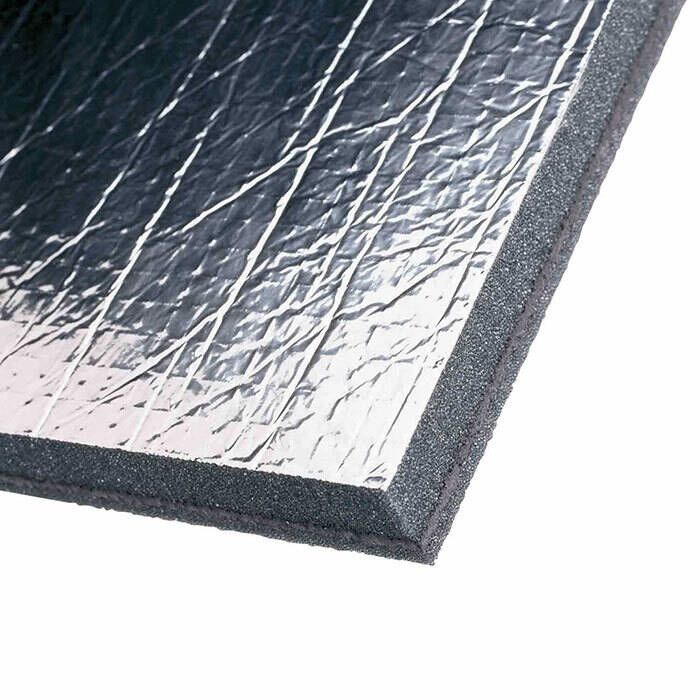 Soundown Sound-Stop Foam Panel with 1lb Barrier Layer
Item # 883621
Description
Sound-Stop Acoustic Absorption Materials will reduce noise level and provide thermal insulation when applied to hull walls, inside stateroom bulkhead walls, engine compartments.
This is Noise Reduction Enterprises' top-of-the line material. When people used to make this sound proofing material by hand, they would use a layer of lead sandwitched between the acoustical foam. However, advances in acoustical technology have created a lead-free sound barrier that works as well as lead, yet causes less harm to the environment. It is ideal for large diesel engines, and will quiet the loudest gasoline engine. It is also appropriate for those who want that extra amout of sound reduction.
Features:
Board Dimensions: 32" x 54"
Laminated to form a durable surface unaffected by dirt, moisture, lubricants and fuels
Composite of acoustic grade polyester urethane foam, with high density vinyl barrier
Protective facing of 1 mil. Heat reflective aluminized Mylar film
Sound-stop will reduce noise levels by minimizing noise reverberation
Sound-stop has a 1 lb. Per sq. Ft. Mass barrier, which yields at least 19 db stc rating for noise transmission loss
Provides a thermal insulation margin
1/2" thick Sound-stop can be used as a carpet underlayment.
Note: Sound-stop should be applied on enclosure walls and ceiling but should not touch engine.
Part Numbers for Soundown Sound-Stop Foam Panel with 1lb Barrier Layer