Simrad DD15 Mechanical Pump Drive - 21119896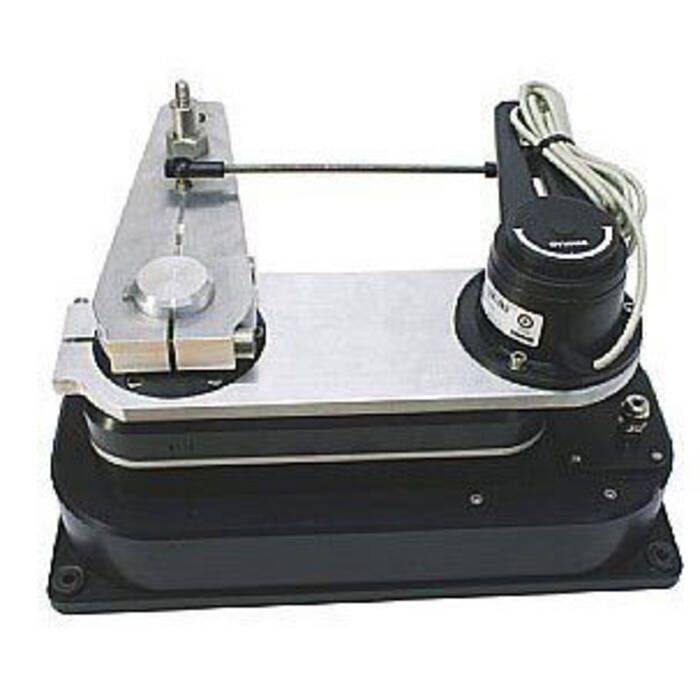 Simrad DD15 Mechanical Pump Drive - 21119896
Item # 883119
Description
The DD15 is a direct drive autopilot unit for sailboats between 30 - 40 feet. It is more compact and efficient than most hydraulic and electromechanical drive units and has been built to withstand continuous use for periods of more than 24 hours.
Features:
Built for 24 hours per day continuous operation
Direct drive can be back driven with the force of a finger tip leaving the mechanical steering as sensitive as without drive unit
Includes the Simrad RF300 Rudder Feedback unit with transmission link and 10 m (30 feet) of cable
Transforms the angular travel of the rudder to a digital signal read by the autopilot steering computer
Specifications:
Volts: 12 VDC Only
Boat Length: 45 feet up to 23,000 lbs displacement
Current Amps / 12V Battery: 1-4 Amps VDC
Ram Capacity: 4.9-58.5 Cubic Inches
Max Pressure: 60 bars
Strokes: 8"
Peak thrust: 770 lbs
Torque: 12,000 lbs/inch
Tiller arm: 9.8"
Part Numbers for Simrad DD15 Mechanical Pump Drive - 21119896