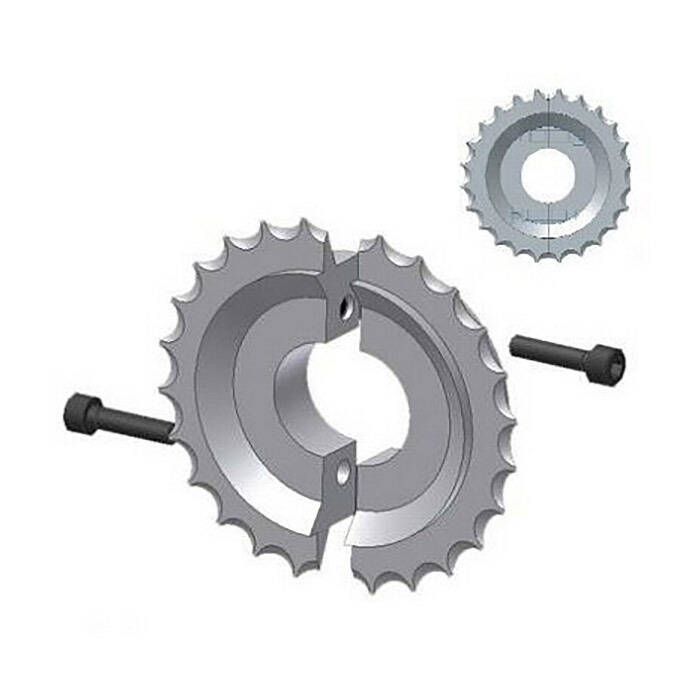 Shaft Shark 300 Line and Weed Cutter
Item # 882739
Description
The Shaft Shark is a serrated edge disc, machined from high quality type 316 stainless steel. The internal diameter is machined to fit the shaft diameter of your boat - either metric or standard. Attached to your propeller shaft, it rotates with the shaft, cutting anything that might try to become entangled around your shaft and prop. Shark Shaft cuts through lines, nets and other underwater debris as soon as it catches.
Features:
Keeps your propeller free from rope, weeds and underwater debris
Eliminates the need for towing due to fouled stern gear or propeller
Eliminates dangerous dives to clear your prop
Eliminates possible shaft and strut damage
Split design eliminates the need to remove propeller for installation
Does not require drilling of the shaft which can threaten shaft integrity
Model Selection:
The correct model for your boat is based on your shaft diameter and your propeller hub diameter. In order for this to work properly, the cutting diameter of the Shark must be larger than you hub diameter. The more exposed cutting surface, the thicker the line this will be able to cut.
Specifications:
Material: 316 stainless steel
Dimensions:

A: Select shaft size
B: 3.20"
C: 2.25"
D: 0.72"
Installation:
Installation is simple and quick. No drilling or tapping and no need to remove the propeller for installation. Can easily be installed underwater by a diver. The Shaft Shark requires just a small clearance fore and aft between the cutlass bearing and the propeller hub (see dimension "D" in diagram below). This dimension allows for sufficient clearance with the cutlass bearing for shaft movement when maneuvering and for water-flow through the cutlass bearing. Always install the Shaft Shark as close to the propeller as possible.
Part Numbers for Shaft Shark 300 Line and Weed Cutter