Sena Bluetooth Stereo Headset/Intercom - Single Unit - SPH10-10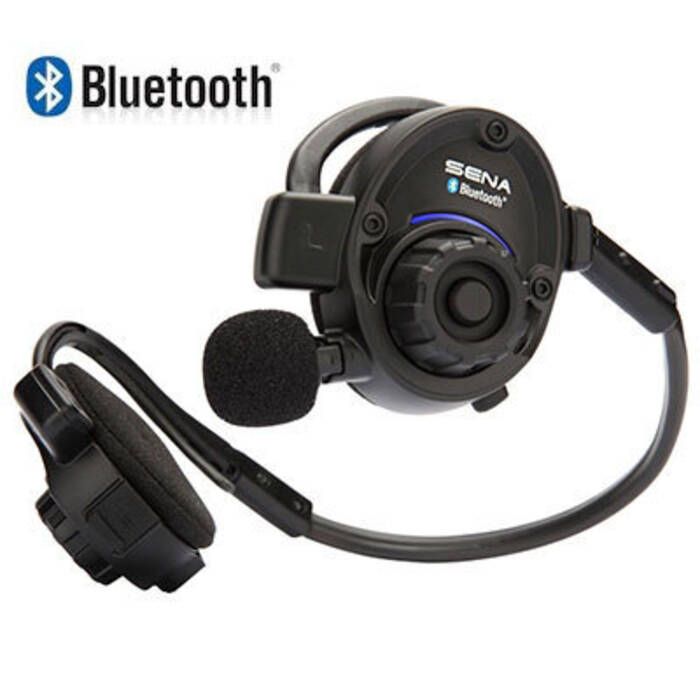 Sena Bluetooth Stereo Headset/Intercom - Single Unit - SPH10-10
Item # 882712
Description
The SPH10-10 is a Bluetooth 3.0 Stereo Headset and long-range Intercom designed specifically for boating and outdoor sports activities. With the SPH10-10, you can have intercom conversations in full duplex with your companions, listen to voice instructions of GPS navigations or stereo music by Bluetooth wirelessly, and call hands-free on your Bluetooth mobile phone. Thanks to the latest Bluetooth 3.0 and advanced digital processing technology, the SPH10-10 offers the best sound quality for both incoming and outgoing sound in its class. Also, the easy-to-access and intuitive button operations make the SPH10-10 a perfect companion for outdoor activities.
Features:
Critical communication and wireless capabilities
Fully water resistant for use in any condition
Extremely versatile with a long range - Range: 900-meter (980 yards)
Offers Multipoint Bluetooth technology for dual mobile phone usage
Ergonomically friendly control
Versatile Jog Dial and large buttons on the boom mic make it easy to control all the functions and settings of the SPH10
Allows for a stable and secure fit for almost any active condition
HQ Audio Performance in any environment
Extra volume and Advanced Noise Control™ when you need it
Produces crystal-clear audio with an automatic boost of volume in noisy environments, while Advanced Noise Control™ technology detects and cuts out background noise
Each audio source has its own independent volume level you can adjust for an improved listening experience
Secure and comfortable fit on the ears for use in outdoor sports. The headset is very durable, as well as sweat and water resistant, making it reliable for a long life of use in active conditions
Cross-brand intercom compatibility
Even if your companions don't have Sena gear, the SPH10 uses the Universal Intercom™ protocol, which allows your gear to work with their gear, regardless of brand
Optimized for life
Simple to learn - Easy to use
Long battery life - get up to (10) hours of talk time and (7) days of stand-by on a single charge
Helpful integrated voice prompts (available in English, French, German, Italian, and Spanish) help you quickly learn your way around the device
All registered Sena owners get access to free firmware upgrades, which ensure your unit is always operating with the latest software updates
2-year warranty against workmanship defects
Specifications:
Supporting profiles:

Headset Profile, Hands-Free Profile (HFP)
Advanced Audio Distribution Profile (A2DP)
Audio Video Remote Control Profile (AVRCP)

Audio

Built-in SBC Codec
Advanced Noise Control™
Wind noise reduction
Wide volume control
Sample rate: 48 kHz (DAC)
Auxiliary audio-in connection via 2.5 mm jack

Battery

Charging time: 2.5 hours
Talk time: 10 hours
Type: Lithium polymer

CERTIFICATES
Note: Single unit. 2 or more are requires for intercom use.
Part Numbers for Sena Bluetooth Stereo Headset/Intercom - Single Unit - SPH10-10