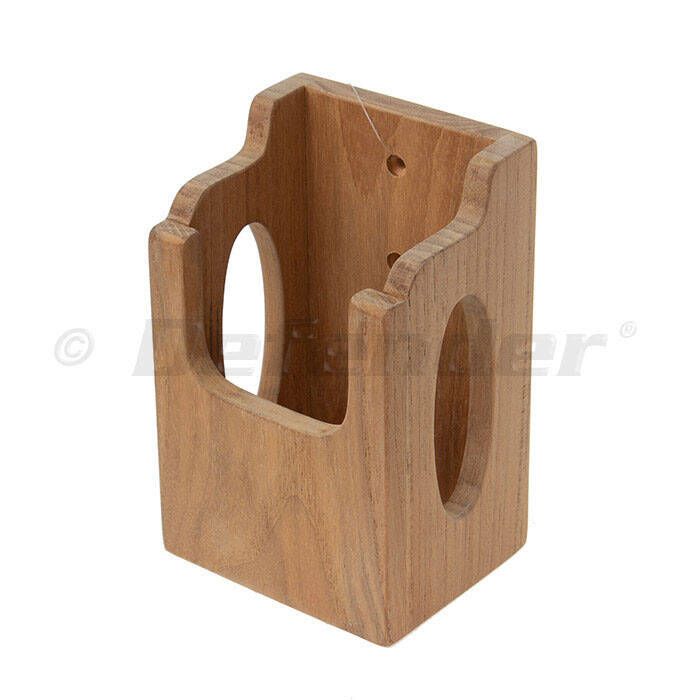 SeaTeak Stow Rack - 62708
Item # 882441
Description
This SeaTeak Stow Rack is designed to hold a handheld GPS or VHF radio. It mounts easily to a bulkhead or other vertical surface and has predrilled mounting holes. It's made of solid teak and will look terrific wherever it's mounted.
Features:
Designed to hold a handheld GPS or VHF radio
Made of solid teak
Attaches to a vertical or sloped surface
Dimensions: 6" H x 3 1/8" W x 3 7/8" L
Predrilled mounting holes
Mounting hardware is not included
The SeaTeak® collection from Waterbrands® only uses responsibly harvested and legal teak in our products. Careful selection of the finest raw timber ensures the final product is free from knots, pinholes, stains and sapwood. The wood is sent through a kiln-drying process so moisture levels remain low to prevent warping or cracking. Independent quality teams ensure the final product meets the specification of engineered drawings.
Part Numbers for SeaTeak Stow Rack - 62708