Schaefer System 3100 Jib Reefing and Furling System - 3100-03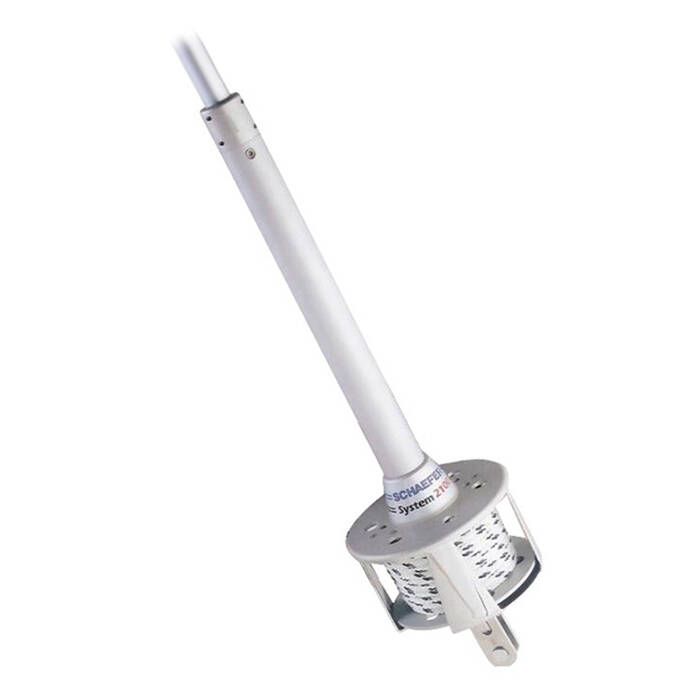 Schaefer System 3100 Jib Reefing and Furling System - 3100-03
Item # 881174
Description
The Schaefer System 3100 Jib Reefing and Furling System with Sta-Lok is a complete furling and reefing system for boats between 41 and 55 feet. The system includes furler, base toggle/link, Sta-Lok™ fitting, halyard restrainer and wire bearing liners.
Features:
Corrosion resistant Torlon™ bearings ride in specially shaped round races for maximum contact area
System utilizes existing headstay and turnbuckle for reduced cost and optimum performance
Heavy-duty base toggle/link articulates to absorb side loads that might otherwise cause turnbuckle fatigue
CNC machined metal construction resists UV rays and abuse from anchor chains and poles mounted near stemhead fitting
Stainless steel feeder provides smooth sail entry without chafe
Large diameter drum increases power to reef large headsails in heavy winds
Low-friction bearing inserts eliminate metal-to-metal headstay contact for less noise and easier turning
Stainless steel heli-coil inserts ensure that furler can be disassembled even after years of exposure to salt water
Round twin-groove extrusions allow for easy sail changes or carrying dual headsails "wing-on-wing" downwind
Specifications:
Part No. 3100-03
Typical Boat Length: 41' - 55'
System Length: 64' 7 1/2"
Headstay Diameter: 7/16" wire/-22 rod
Clevis Pin Diameter: 3/4"
Sta-Lok Length: 3 3/4"
Drum: Open/split 4 3/8" dia
Note: Images show System 1100.
Click Here for an Installation Manual for this Product (3.33 MB)
Part Numbers for Schaefer System 3100 Jib Reefing and Furling System - 3100-03