Schaefer 2" Aluminum Sheave - 62-023-15BW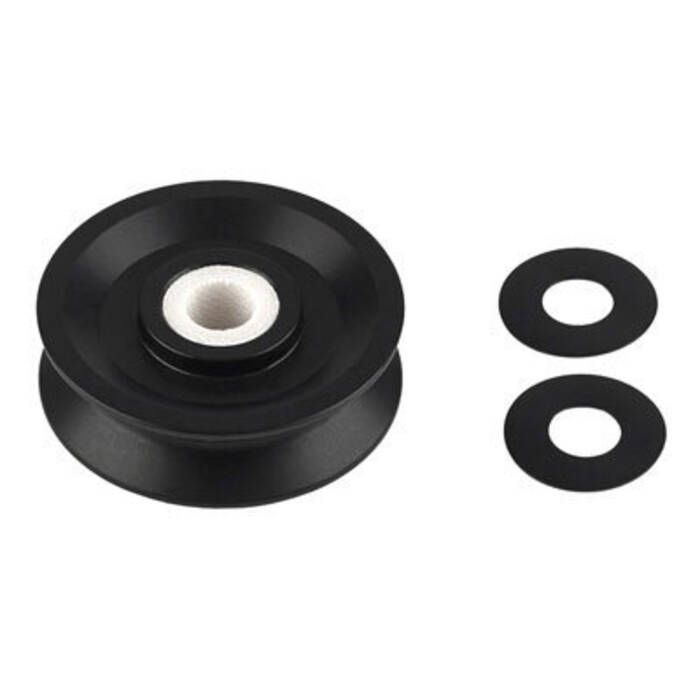 Schaefer 2" Aluminum Sheave - 62-023-15BW
Item # 880853
Description
The Schaefer 2 Inch Aluminum Sheave (62-023-15BW) is designed for use with both line and wire. It provides a chafe-free surface for line while giving full support to wire to prevent flattening.
Features:
Hard-coat anodized 6061-t6 aluminum for superior strength and corrosion resistance
CJ Bearing and washers
Specifications:
Material: Aluminum
Maximum Line Diameter: 1/2" (13 mm)
Maximum Wire Diameter: 3/16" (5 mm)
Outside Diameter: 2" (51 mm)
Inside Diameter(bore): 3/8" (10 mm)
Width: 5/8" (16 mm)
Note: Schaefer does not recommend replacing sheaves from their blocks yourself. Instead contact Schaefer to make arraignments to have the block repaired properly. Schaefer does not warranty sheaves used in a different manufacturers blocks.
Part Numbers for Schaefer 2" Aluminum Sheave - 62-023-15BW