Scepter Potable Water Jerry Can - 5 Gal - 04933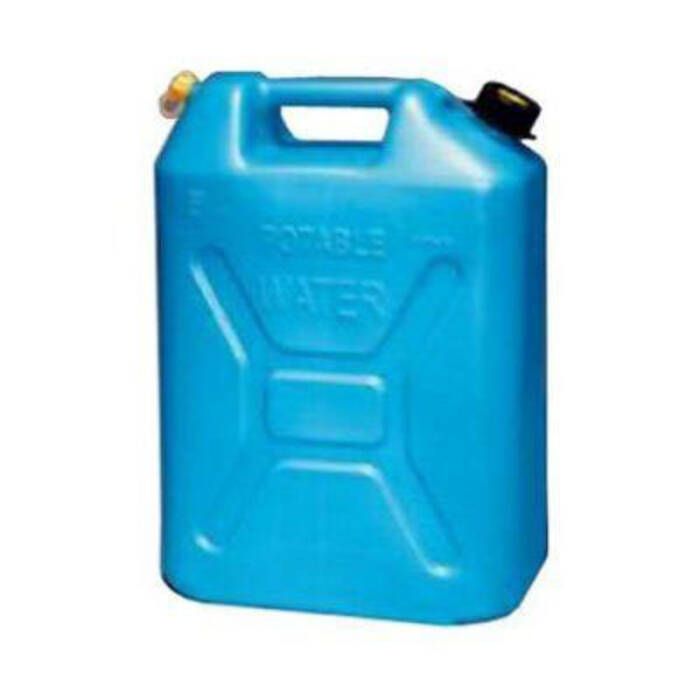 Scepter Potable Water Jerry Can - 5 Gal - 04933
Item # 880815
Description
These potable water, jerry cans are virtually indestructible, manufacturer from high-density, unbreakable polyethylene that is rustproof, crush-resistant and non-corroding. Used for storing and transporting clean drinking water.
Features:
Military Style Jerry Can made from high-density polyethylene
The can is lightweight, crushproof, rustproof, unbreakable, non-corroding & UV protected
Color: Light Blue
With CRC (Child Resistant Closure)
Dimensions: 13" x 7" x 18.25"
Manual Venting
BPA-free
Note: The yellow vent cap is designed like a pharmaceutical bottle to meet child-safety standards. The user needs to apply pressure to engage the thread to close / open the vent. Even when "closed" the cap will spin as a result.
Part Numbers for Scepter Potable Water Jerry Can - 5 Gal - 04933