Scanstrut Self Leveling Radar Pole Mount - LMP-2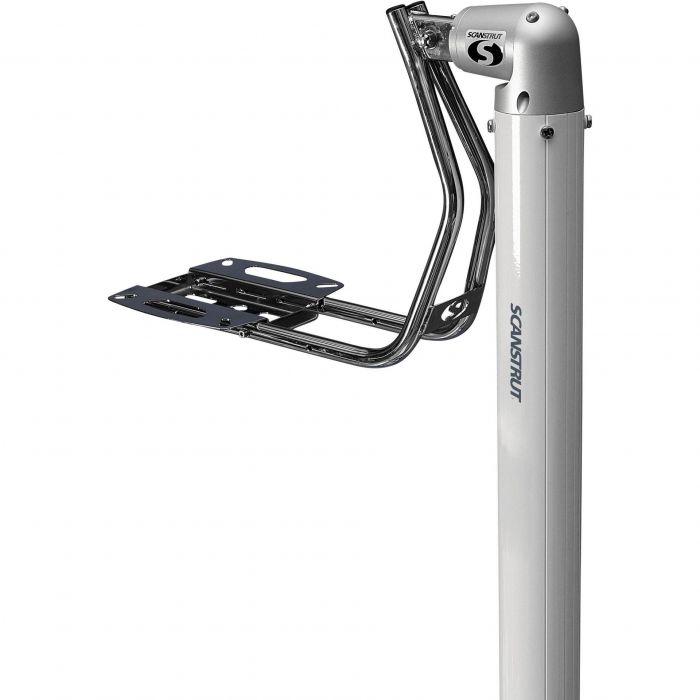 Scanstrut Self Leveling Radar Pole Mount - LMP-2
Item # 880785
Description
Self Leveling Radar Pole Mount
The Self-Leveling Pole Mount ensures your radar stays level with the horizon at all times for optimum antenna performance. As the boat heels or rolls, the radar is kept horizontal preventing target loss and giving the best possible radar picture.
Using our own fine-tuned hydraulic damping system, the radar mount reacts to major changes in heel angle of the boat while eliminating all small oscillations.
Features:
Sealed system - entirely maintenance free
Universal adjustable base able to rotate through 360° and angle from horizontal all the way to vertical
Supplied with two support modules a deck strut and rail stand off for maximum fore/aft and sideways support
Fits to angled decks, narrow swimming steps and steeply sloping transoms
Unique pole extrusion with two cable channels with cover strips to hold cables in place
Easily removed for racing or winter storage, leaving just low profile deck on deck
Existing SC100 Pole Mount installations can be upgraded to self levelling with our upgrade kit
Dimensions:
2.5 m/8.3 pole
3" diameter pole
Base diameter of just 80 mm/3.1"
Materials:
Finest quality machined and anodized aluminum head unit lasts the lifetime of your yacht
Marine grade 316 stainless steel cradle and base plate
Marine grade 6082 aluminum pole - polyester powder coated for a durable and gloss white finish
In the Box:
1 x Pole (complete with 2 x cable cover strips)
1 x Adjustable base
1 x Levelling head unit and cradle with plate
1 x 1200 mm/3.9 deck strut
1 x Rail stand off for 25 mm/1" rail
Note: Includes mount only - radome sold separately.
Note: This unit is not compatible with Garmin, Raymarine, and Navico BR24 & 3/4G units.
Part Numbers for Scanstrut Self Leveling Radar Pole Mount - LMP-2