Scanstrut Self-Leveling Radar Mount LMB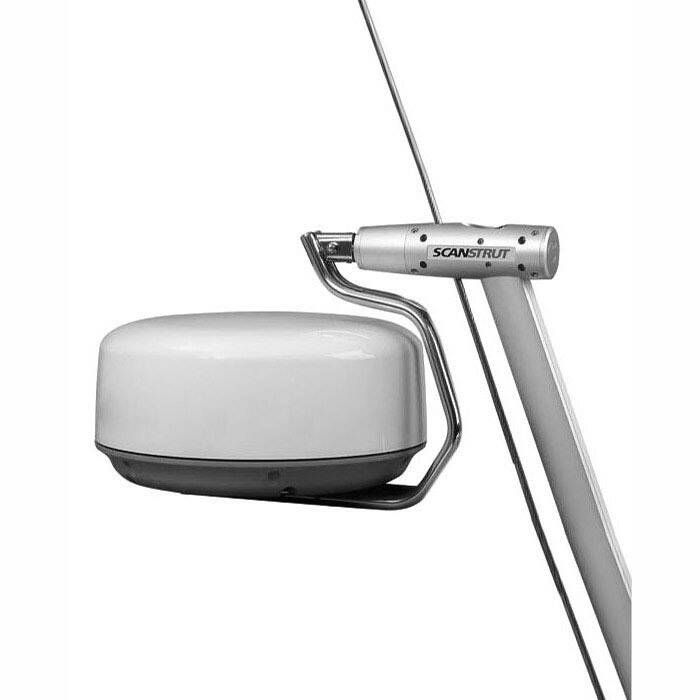 Scanstrut Self-Leveling Radar Mount LMB
Item # 880788
Description
Scanstrut's Self-Levelling Radar Mount attaches 18" and 24" radar antennas to the backstay mount of Garmin, Raymarine and Simrad (DX45 & DX60) and ensures your radar stays level with the horizon at all times for optimum antenna performance. As the boat heels or rolls, the radar is kept horizontal preventing target loss and giving the best possible radar picture.
Features:
Aluminum mounting pole with integral groove for up to three antenna cables
High strength universal base for mounting pole, fits any surface. All torque loads are transmitted through the deck with only negligible load through the backstay
Supplied with integral bushes, to suit backstays from 6mm to 14mm diameter
Automatic levelling system, ensures perfect radar picture at all times
Hydraulic damping, eliminates minor oscillations
Sealed damping chamber, entirely maintenance free
Passive system, no power required
Lightweight head unit, reduced weight aloft
Stainless Steel radome cradle with fine tune adjustment for backstay angle
Note: Radome and backstay not included.
Scanstrut Backstay Self-Levelling Mount Installation Instructions
Part Numbers for Scanstrut Self-Leveling Radar Mount LMB