Scanstrut ROKK Mini Universal Tablet Clamp - RL-508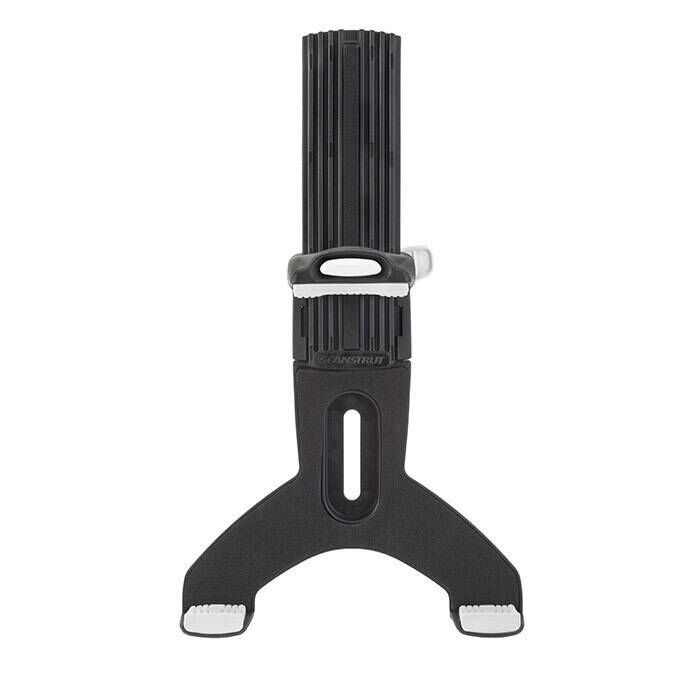 Scanstrut ROKK Mini Universal Tablet Clamp - RL-508
Item # 880767
Description
ROKK Mini is a compact and multi adjustable mounting system for smart phones, tablets, small fish finders, digital and action cameras. Small in size but big on features, ROKK Mini is simply the toughest, most reliable mount for your tech onboard. Typical ROKK Mini mount systems involve three components, depending on what you want to mount, and where you want to mount it. Components are sold separately.
ROKK Universal Tablet Clamp Features:
Adjustable jaws
Molded from high performance TPE
Provides superb grip in all weathers
Fits devices 5" to 8 1/4" (125 mm to 210 mm)

Handheld VHF radios
Handheld GPS
Typical Mount System:
Part 1- ROKK Mini Adjustable Mount Body (Sold Separately)
Part 2 - Choose your top plate based on what you want to mount. (Sold Separately)

RL-508 - Rokk Universal Tablet Clamp
RL-509 - Rokk Universal Phone Clamp
RL-510 - Rokk GoPro Plate
RL-511 - Rokk 1/4" Camera Plate
RL-512 - Rokk Raymarine Dragonfly 4/5 Plate

Part 3 - Choose you base plate based on where you want to mount it. (Sold Separately)

RLS-401 - Rokk Mini Surface Mount
RLS-402 - Rokk Mini Rail Mount
RLS-403 - Rokk Mini Cable Tie Mount
RLS-404 - Rokk Mini Self Adhesive Surface Mount
Note: Includes clamp only - other components sold separately.
Part Numbers for Scanstrut ROKK Mini Universal Tablet Clamp - RL-508