Scanstrut Radome Pole System Kit - SC101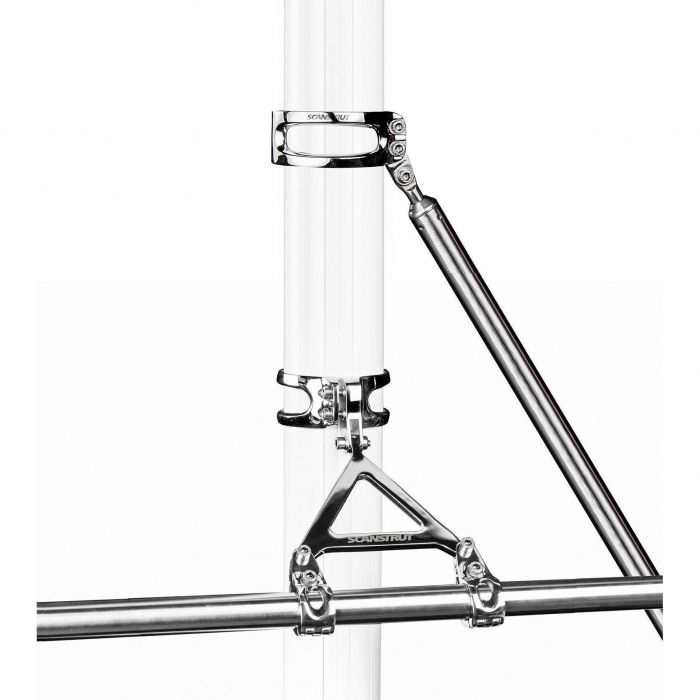 Scanstrut Radome Pole System Kit - SC101
Item # 880744
Description
The Scanstrut SC101-S Pole System has a 1.9 meter (approx 6' - 4") pole with a 3" diameter. This is a complete SC100 kit for 2 kW & 4 kW Raymarine radomes or satcom.
Features:
Supplied as a complete kit, you will have everything you need for a quick and easy installation
Stainless Steel Versatile pole mount for deck or transom mounting
Marine Grade Materials 6082 Aluminum pole with a polyester powder coat for a durable and gloss white finish
No customizing or adjustment required, it works straight from the box
Recommended for level deck mounting
360° Adjustable Base

Anodized aluminum base gives choice when deciding where you wish to install the pole mount
Base enables pole to be installed on both sloping transoms and level decks

Stable Installation

Have confidence in your installation - you are supplied with two support modules which provide maximum fore/aft and sideways support

Unique Pole Extrusion Accommodates (2) cable channels with a cover strip to hold cables in place and out of view
(2) Support Modules provide maximum fore/aft and sideways support
Easily Removed

Unscrew base and remove pole for racing or winter storage, leaving just low profile base on deck

Stainless steel construction - Highly durable and offers a stylish look to match stanchions and deck fittings
Totally universal, the SC101 Pole Mount installs your radar or satcom antenna onto the deck or transom of your boat
In the Box:
Adjustable base
1.9 m (Approx 6' 4") Pole (Diameter: 3")
Top for 2 kW/4 kW Raymarine Radomes or Satcom
1200 mm deck strut
25 mm rail stand-off
Note: Railing, radome, and display base not included.
Part Numbers for Scanstrut Radome Pole System Kit - SC101