Scanstrut Radome Mast Mount - SC21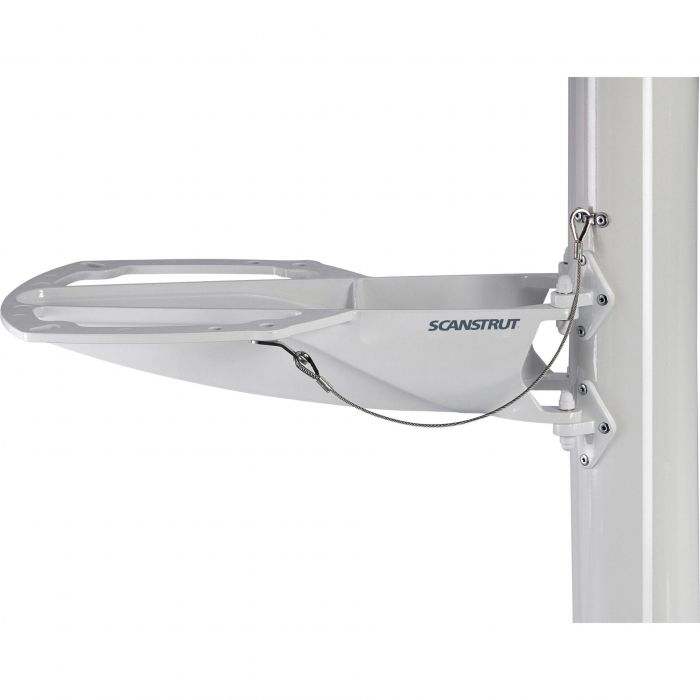 Scanstrut Radome Mast Mount - SC21
Item # 880742
Description
Scanstrut Mast Mounts are designed for mounting radar or a satcom antenna onto your yacht's mast. Raising the antenna clear of any obstructions or interference, the mast mount is a classic and reliable installation.
Compatible Units:
Furuno 1734/1832/1834/DRS4D/NavNet
GMR24HD
Interphase RE-8/RE-9
Koden 4kW 20"/4kW (RB715A)
Lowrance LRA2400 HD (with 19042 Adapter)
Northstar 24" (M Series/8000i) (with 19042 Adapter)
Simrad 24" (GB40/NX40/45) (with 19042 Adapter)
Simrad 24" (DX60) with 19042 Adapter)
SI-TEX MDS-9/Radarpc-4D
Features
Easy and quick to install with all fastenings supplied
Attached to mast by four swivel feet matching the profile of any mast
12 point fixing using highest quality Monel rivets for a secure installation
Antenna extends only minimum distance from the front of the mast
Independently attaches scanner to mast in case an accident damages the installation
Nylon washers for all fastenings to protect paint finish
Waterproof cable grommet included to seal cable entry into mast
Specifications:
Height: 4.9"
Max Width: 0.9"
Materials:

Marine grade 6082 aluminum
Polyester powder coated for a durable and gloss white finish
In the Box:
(1) Mast Mount
(4) Swivel Mounting Feet
(1) Complete Fastening Pack
Note: Includes mount only - radome sold separately.
Part Numbers for Scanstrut Radome Mast Mount - SC21