SCAD Technologies External Tape-On Tank Sensor - 10022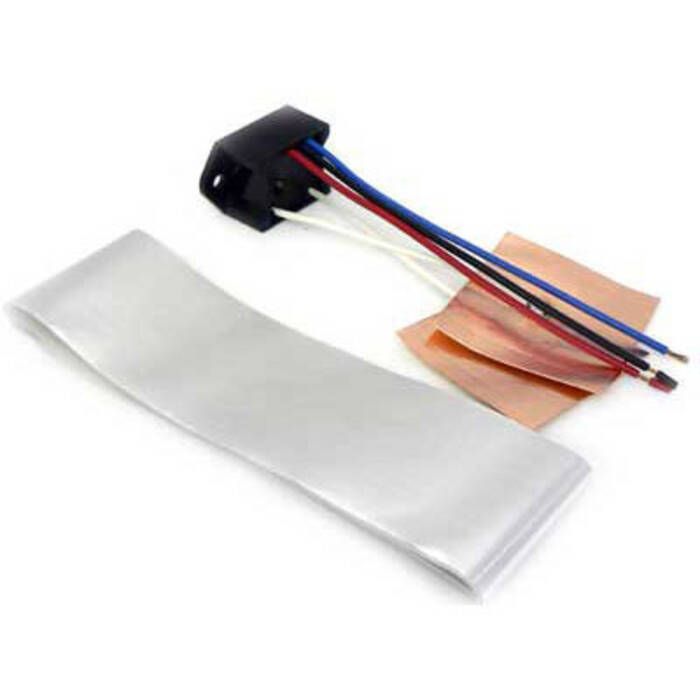 SCAD Technologies External Tape-On Tank Sensor - 10022
Item # 880421
Description
Package Includes:
Sensor module
Aluminum foil sensor tape
Ever have a float sensor foul and fail in a waste tank? SCAD Technologies solid-state non-contact level sensors solve this problem entirely because it is installed on the outside of the tank and has no contact with the tank contents. No moving parts. No fouling.
Due to its external installation, this sensor is also great for installation by do-it-yourselfer. Installation of the sensor can also be done in just a few minutes with common tools and materials, and since no holes are required in the tank, there is no chance of a leaking tank as a result of sensor installation.
Features:
SCAD Technologies External Tape-On Tank Sensor
Applications: Requires Solo or Profile Monitor panel (s)

Connects to 1-8 panels (Panels Sold Separately)

Mount: Tape to outside of plastic tanks only

External sensor easily tapes onto plastic holding tanks

SCAD's external sensor easily tapes onto plastic holding tanks
Tank Types: Waste, water, fuel (Not for diesel fuel)
Note: This sensor is designed for use with plastic (HDPE or LDPE) or fiberglass walled fluid tanks. It is not suitable for use on metal tanks. Wood-cored fiberglass walled fluid tanks might give mixed results due to the extra thickness of the tank wall and to the possibility of varying humidity levels within the wood core. For tanks of this type and metal tanks we recommend the installation of our internal rod-style sensors.
Part Numbers for SCAD Technologies External Tape-On Tank Sensor - 10022