Ronstan Series 25 T-Track Traveler Racing System Kit - RC72540S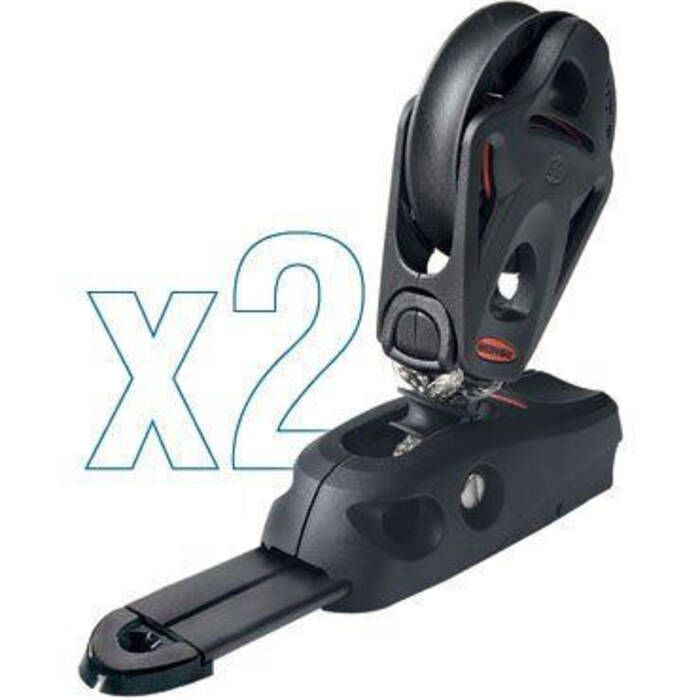 Ronstan Series 25 T-Track Traveler Racing System Kit - RC72540S
Item # 879998
Description
Designed for small keel boats and sportsboats, the T-Track jib lead provides a great blend of performance and functionality in a simple, efficient package. Composite slide bodies with plunger stops run on anodized aluminum track, and allow quick and easy manual adjustment.
Features:
2-Piece car body molded from composite material
Delivers low friction on the alloy track without the need for separate inserts
Provides the required mechanical strength without the weight and corrosion drawbacks of metal parts
Integrated becket at the forward end of the car suits 2:1 sheet systems
Removable threaded pin allows easy fitting of alternate blocks and accessories
Sleek styling and the positioning of the attachment pin provide a low lead aft for the lead block
Dyneema® Link allows full articulation
Plunger stop button has a flush finish and the contoured form of the car eliminates the chance of lines and sails becoming snagged
New 'Racing' track has 25mm (63/64") stop hole spacing for even more precise control of the car position and sheeting angle
Specifications:
Maximum Working Load: 1100 lb.
Breaking Load: 2200 lb.
Weight: 28.8 oz.
In the Box:
(2) 465 mm (1' 6") Racing tracks
(2) Composite slides with Series 55 BB Orbit Blocks™
(4) Track ends
(10) Track bolt insulators
Part Numbers for Ronstan Series 25 T-Track Traveler Racing System Kit - RC72540S