Revere Life Raft Cradle & Hydrostatic Kit - 45-OE6CRAD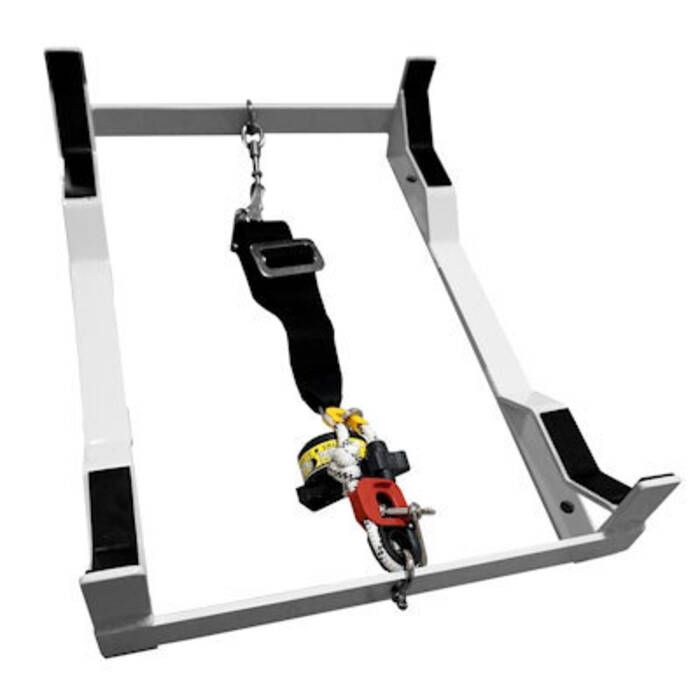 Revere Life Raft Cradle & Hydrostatic Kit - 45-OE6CRAD
Item # 879251
Description
This Revere Life Raft Cradle & Hydrostatic Kit holds Offshore Elite rafts 6 and 8 person capacity. It's powder coated aluminum cradle assembly includes strapping and hydrostatic release unit. The Kit does not include mounting hardware.
Features:
Material: White Powder Coated Cradle
Includes Hammar Hydrostatic Release
Dimensions:

Depth (in.)/(mm) 5.5/140
Width (in.)/(mm) 17/432
Length (in.)/(mm) 24/610
Applications: 2007 and Newer Revere Life Rafts
Revere Offshore Elite (6) Person 45-OE6C Life Raft
Revere Offshore Elite (8) Person 45-OE8C Life Raft
Note: Cannister not included.
Part Numbers for Revere Life Raft Cradle & Hydrostatic Kit - 45-OE6CRAD