Raymarine SeaTalk NG Spur Cable
Raymarine Stern to Stern Sales Event.
Purchase from $2,000 to $20,000 worth of Raymarine products and receive from up to $4,000 back.
Offer ends November 12th, 2023.
Manufacturer Rebate Available
View Details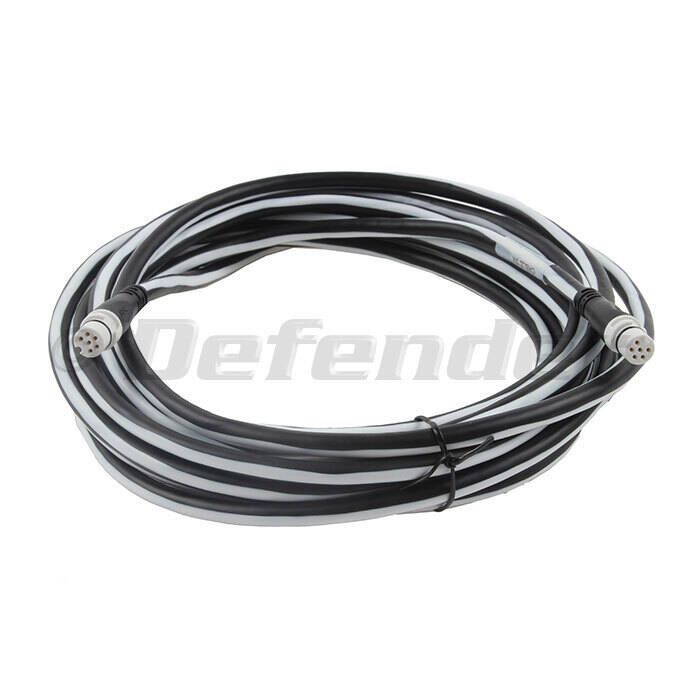 Raymarine SeaTalk NG Spur Cable
Item # 922964
Description
Raymarine SeaTalkNG Spur Cables (White) connect individual SeaTalkNG devices to the backbone. Selecting the cable length that provides adequate length for the run while minimizing the amount of excess cable.
Features:
Function: Spur cables connect individual SeaTalk NG devices to the backbone
Spurs connect to the backbone via either a SeaTalk NG T-Piece or 5-Way Connector
Building a Raymarine SeaTalk NG Backbone Cable:
A complete SeaTalk backbone comprises of two or more backbone cables connected in series
There must be only one backbone and this must be terminated with two terminators, one at each end of the backbone (Sold Separately)
Build a backbone by running backbone cables between the locations of the products you want to connect (spur points)
At each spur point, connect the backbone cables to an appropriate SeaTalk connecting device (T-Piece, or 5-Way Connector) (Sold Separately)
Use only the appropriate lengths of genuine Raymarine SeaTalk made-up backbone and spur cables
Do Not cut or otherwise modify the cables
To minimize the need to coil and stow spare cable, always use lengths of cable appropriate to the cable run lengths.
Part Numbers for Raymarine SeaTalk NG Spur Cable