Raymarine P66 Transom-Mount Transducer - E26027-PZ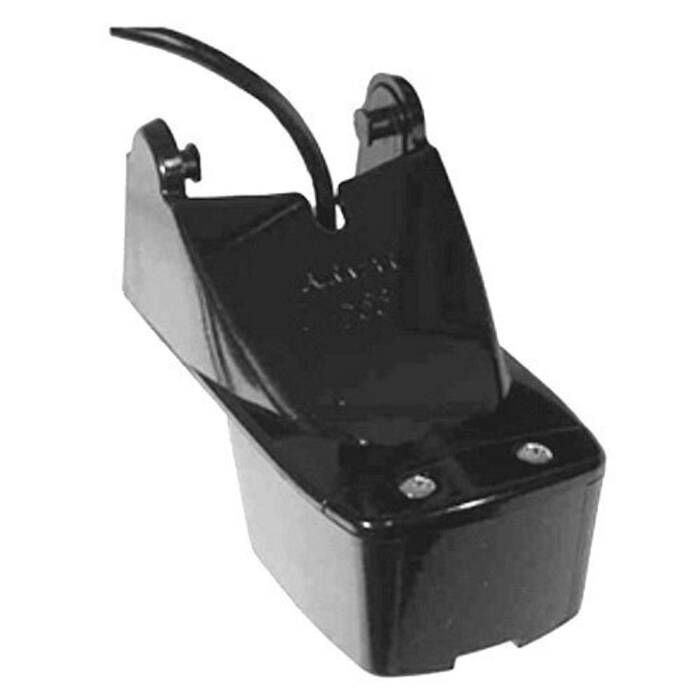 Raymarine P66 Transom-Mount Transducer - E26027-PZ
Item # 878933
Description
The P66 Transom-Mount Transducer comes full equipped with a patented noise suppression system and oversized ceramic element to help reduce turbulence and provide more accurate readings when at higher speeds.
Features:
Transom-mount transducer incorporates patented noise suppression system – resulting in a 5 - 8 kt improvement over standard construction through improved shielding from noise and vibration
Oversized ceramic element produces focused beams, highlighting detail in water column and on bottom surface
Accommodates transom angles from 2 - 20°
Recessed waterflow channel protects paddlewheel
Plastic kick-up bracket protects against impact damage, allows removal for service, transport and storage
Chemical and impact-resistant plastic housing
Suitable for boats up to 40' in length
Compatible with Raymarine ST40, i40, ST60+, i50, ST290, ST70 and i70
Specifications:
Mount: Transom
Housing Material: Plastic
Cable Length: 30'
Frequency: 50 / 200 kHz
Cone: 45° (50 kHz) / 11° (200 kHz)
Power: 600W RMS
Hull Deadrise (transom): 2 - 20°
Max. Depth Range: 800 - 1200' (50 kHz) / 400 - 700' (200 kHz)
Dimensions: 3.92" H x 2.76" W x 6.12" L
Note: Use with an ST70 or an i70 instrument requires use of an iTC5 Instrument Transducer Converter (E70010).
Part Numbers for Raymarine P66 Transom-Mount Transducer - E26027-PZ