Raymarine ECI-100 Universal Engine & Control Interface - E70227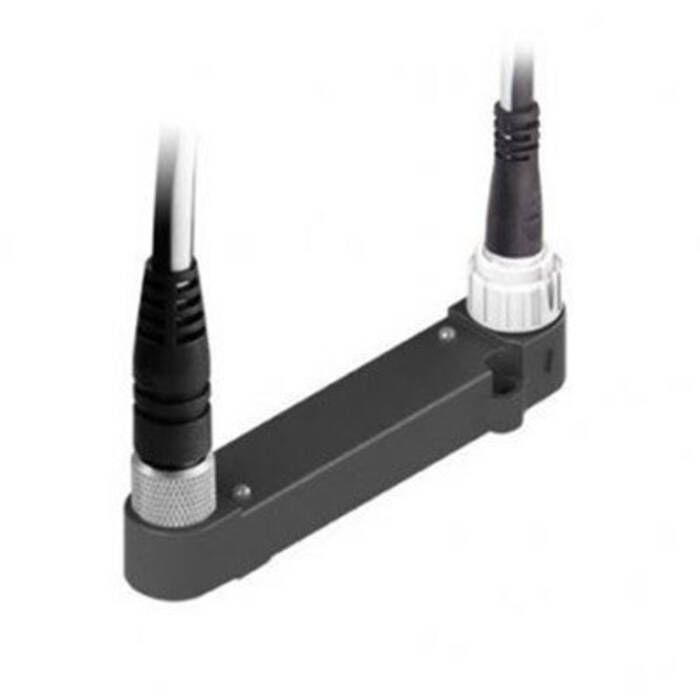 Raymarine ECI-100 Universal Engine & Control Interface - E70227
Item # 878827
Description
The Raymarine ECI-100 Universal Engine and Control Interface is an innovative and affordable solution for bridging engine instrumentation and drive-by-wire steering with Raymarine autopilot and navigation systems. A simple isolated CAN Bus solution, the ECI-100 offers reliable integration with Raymarine's latest generation of multifunction displays and also delivers a seamless autopilot steering interface to Raymarine's Evolution EV-2 Drive-by-Wire autopilot system.
The uncomplicated, single point of connection for engine data eliminates the need for multiple engine and autopilot gateways. It provides easy access to customisable displays that show engine performance data, fuel consumption, alarms and much more. Simple to install, the ECI-100 makes engine and navigation integration a reality for virtually any size vessel.
Enjoy Autopilot Control from any network display. The ECI-100 brings Raymarine's Evolution 9-axis sensor and adaptive autopilot control to drive-by-wire propulsion without the need for a proprietary autopilot gateway. Enjoy full autopilot control using a single touch screen display.
Engine information displays and autopilot control via the ECI-100 are available on Raymarine's space saving aSeries displays, third generation cSeries and eSeries displays and the flagship big screen gS Series displays. Version 8 LightHouse software is required and is available to download from our software updates section.
ECI-100 Engine Data Parameters include:
Engine speed
Engine temperature
Engine oil pressure
Engine oil temperature
Engine coolant pressure
Engine percentage load
Boost pressure
Total engine hours
Transmission oil temperature
Transmission oil pressure
Transmission gear
Alternator potential
Engine fuel rate
Fuel tank level
Trip fuel used (calculated by ECI-100)
Battery potential VIN (not shown on the display)
Software number (not shown on the display)
Specifications:
Waterproof Rating: IPX6
Nominal Power Supply: 12 Volts DC
Operating Voltage Range: 10.8V to 31.2 Volts DC
Power Consumption: 3.6W (maximum)
Current: 10mA
Fuse/Breakers: 5A
Load Equivalency Number: 1
Dimensions (L x H x D): 109.2 x 21.35 x 30.2 mm (4.29 x 0.84 x 1.18 in)
Operating Temperature: -20° to +55°C (+4° to 131°F)
Storage Temperature: -30° to +70°C (-22° to 158°F)
Relative Humidity: 95%
Part Numbers for Raymarine ECI-100 Universal Engine & Control Interface - E70227