Raritan C.P. Clean Potties Bio-Enzymatic Toilet Bowl and Drain Cleaner - 1PCP32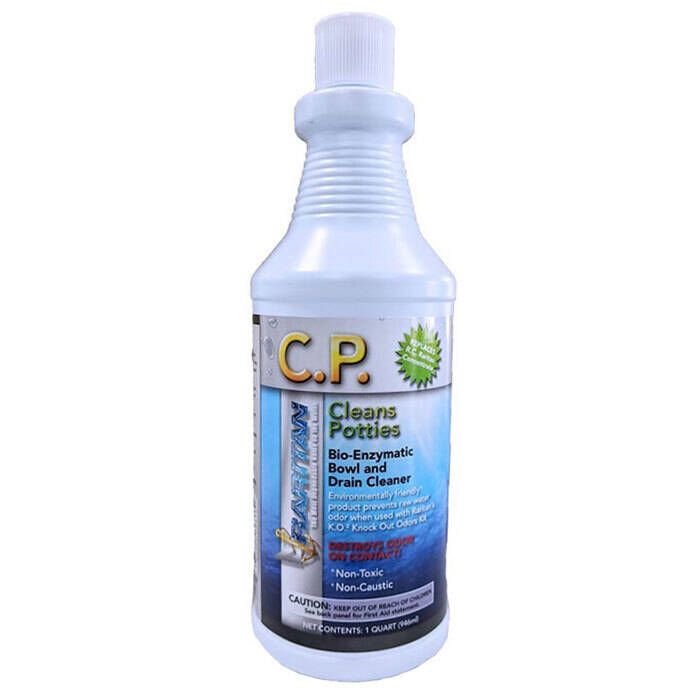 Raritan C.P. Clean Potties Bio-Enzymatic Toilet Bowl and Drain Cleaner - 1PCP32
Item # 878481
Description
Specifically designed to make entire toilet systems odor-free, Raritan's C.P. Cleans Potties, maintains the bioactive environment essential to odor control in your holding tank. Combining a specialized strain of bacteria with 100% biodegradable cleaning agents, C.P. not only cleans stains, it also helps eliminate odors and keeps your head area smelling fresh.
Features:
Apply a small amount of C.P. under the rim of your toilet seat for removal of stains, soil and raw water odors from the intake line
Safe, non-chemical and non-polluting product
Will not harm any part of your toilet system
Use C.P. to clean sinks, showers, and basins
Eliminates the need to use bleach and other toxic chemicals to sanitize your toilet bowl
Ideal for any sumps that exist on your boat, does wonders for bilges
Note: Raritan C.P. is the only bowl cleaner that can be combined with Raritan K.O. (Kills Odors). Other toilet bowl cleaners use chemicals that can kill the bacteria in K.O. rendering it ineffective.
Part Numbers for Raritan C.P. Clean Potties Bio-Enzymatic Toilet Bowl and Drain Cleaner - 1PCP32