Raritan 4 Gal Salt Feed Tank with Pump
$426.14 - $466.30
$383.52 - $419.66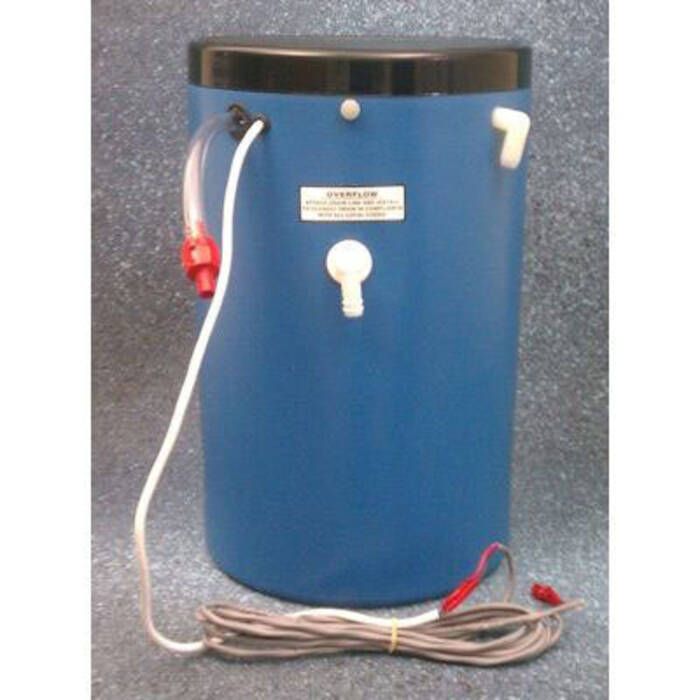 Raritan 4 Gal Salt Feed Tank with Pump
Item # 878432
Description
The Lectra/San and or Electro-Scan systems require salt water, therefore the Raritan Four Gallon Salt Feed Tank must be added to the installation in order to bring the flush water to the same salinity as seawater
Features:
The Four Gallon Salt Feed System with Pump is designed for boats that operate in fresh or brackish water
Can only be used with the Lectra/San® MC™ or Electro-Scan™ Type I MSD's
Salinity is monitored by the unit's Control Panel and salt solution will automatically be added to the MSD when needed
Pressurized Freshwater is Required
Minimum of 15 PSI (103 kPa) Working Pressure
Additional Parts Included:

Strapping for tank
Salt feed pump cable with terminals
Heat sink for transistor (Required for Lectra/San MC Only)

Additional Parts Required:

Mounting hardware
Shutoff valve
Plumbing fittings
1/2" (12.7 mm) Hose for pressurized water
3/4" (19 mm) Hose for overflow

Available Models:

32-3005 = 12V DC
33-3005 = 24V DC
WARNING:Raritan Engineering Company, Inc. recommends that a qualified person or technician install this product. Equipment damage, injury to personnel or death could result from improper installation. Raritan Engineering Company, Inc. accepts no responsibility or liability for damage to equipment, or injury or death to personnel, that may result from improper installation or operation of this product.
Click Here to See Data Sheet for this Product (1.95 MB)
WARNING
---
This product can expose you to chemicals which are known to the State of California to cause cancer, birth defects or other reproductive harm.
For more information go to www.p65warnings.ca.gov.
Part Numbers for Raritan 4 Gal Salt Feed Tank with Pump