Profurl Flying Sail Furler with Drum - EC1500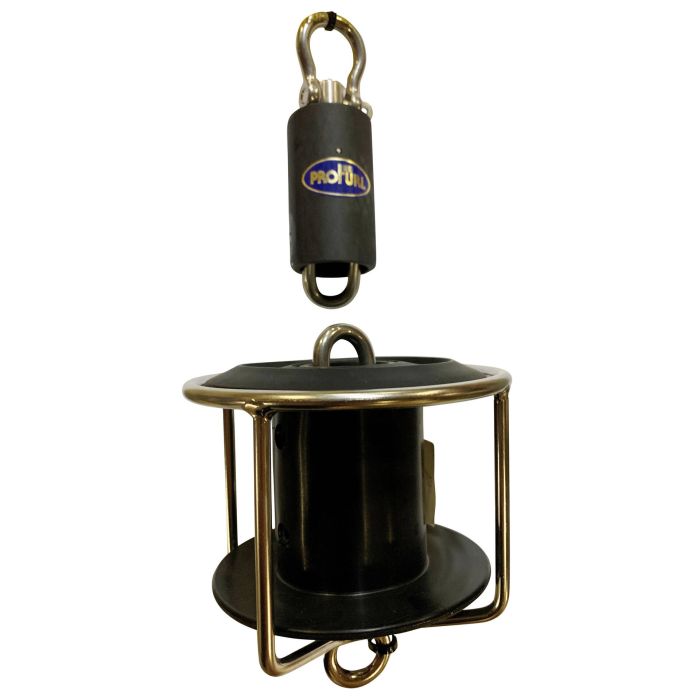 Profurl Flying Sail Furler with Drum - EC1500
Item # 878080
Description
The Profurl EC1500 Flying Sail Furler with Drum is a flying sail single-line furling system designed for use with both light and heavy flying sails (gennakers, light genoas, reachers, staysails, etc.)
Features:
System includes drum and upper swivel
Improves sailing performance by optimizing sail shape while reducing bulk and weight aloft
Easy to install and use
Robust and maintenance-free system
Light, tough system made from aluminum and dimensionally stable plastic
Drum and swivel mechanisms fitted with sealed ball bearings packed in grease – impermeable to water, sand and other impurities
Tested and guaranteed working loads
3-year worldwide warranty
Specifications:
Profurl Part No. EC1500
Typical Boat Length: 35' (heavy sails) - 36' (light sails)
Max. Working Load: 3300 lbs (1.5 T)
Recommended Anti-Twist Luff Line: 1/4" (not included)
Drum Diameter: 5-33/64"
Recommended Furling Line: 1/4" or 5/16" dia.
Avg. Sail Area: 375 sq. ft.
Part Numbers for Profurl Flying Sail Furler with Drum - EC1500