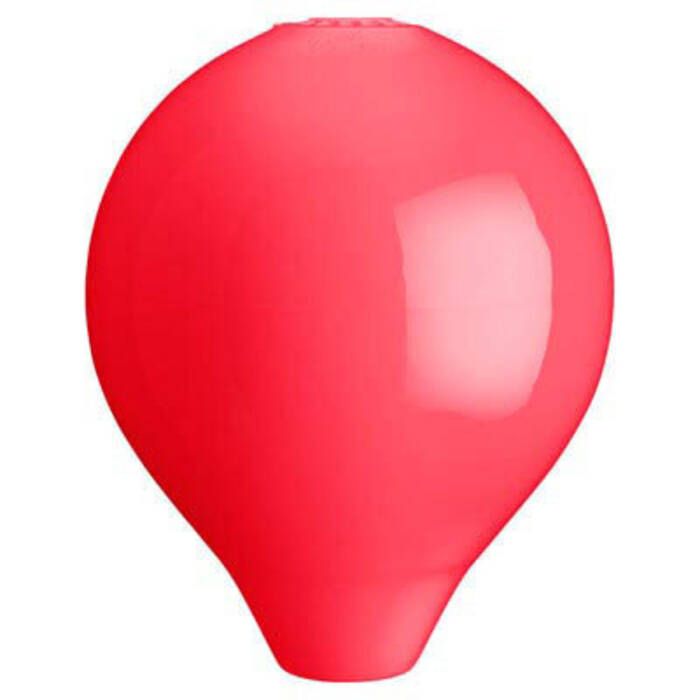 Polyform CC-3 Center Tube Buoy
Item # 923656
Description
Features:
Polyforms CC-3 Series Buoys (Central Tube Buoys) have the same legendary history as their A Series buoys
Developed shortly after the A Series , the CC has been proven to be a valuable commercial buoy for over 40 years
Because of the flexible center tube, you will see the CC buoy used in a variety of applications

Offshore fishing
Oceanic research equipment
Fish farming to add buoyancy to their pens
Mooring buoy
Longliners
Geophysical researchers to tow sonic cannons in search of gas and oil
People who use Polyforms CC buoys, can count on reliable performance, even in the most extreme conditions

CC-3 Buoyancy: 121 lbs
Diameter: 18.5"
Includes:
Polyform's unique vinyl valve system
Even wall thickness for maximum thickness
Center Hole diameter 2"
Reinforced flexible center tube
Central tube with multi-rib reinforcements at both tube openings for more secure connection and through-buoys access to lines
CC Series Mooring System: When using the CC series as a mooring ball, please follow these simple instructions to achieve the maximum use and durability of this product:
The CC series has a flexible center tube. If you use a chain, you must first insert a rigid PVC pipe. (See chart) DO NOT inflate the buoy until you have inserted the pipe.
Lubricate with oil both the tube and the pipe prior to inserting. Make the length of the pipe so that you have 3 inches extending beyond the top and bottom of the buoy.
Run a suitable size pin for your load through the top of the pipe and attach the shackle to the chain at the bottom of the buoy.
Note These Buoys do Not meet the State of Connecticut's Mooring Buoy Regulations (see below). Please Check Your State's Regulations before Purchasing as a Morring Buoy.
State of Connecticut DEPARTMENT OF TRANSPORTATION I – Rev. 7/97 BUREAU OF AVIATION & PORTS: MOORING BUOYS SHALL BE WHITE WITH A CLEARLY VISIBLE HORIZONTAL BLUE BAND AROUND THE CIRCUMFERENCE OF THE BUOY CENTERED MIDWAY BETWEEN THE TOP OF THE BUOY AND THE WATERLINE. THE WEIGHT OF THE ANCHOR AND NAME OF THE VESSEL SHOULD BE INDICATED ON THE BUOY.
Part Numbers for Polyform CC-3 Center Tube Buoy