Perko Locking Deck Fill - Gas - 0599DPGCHR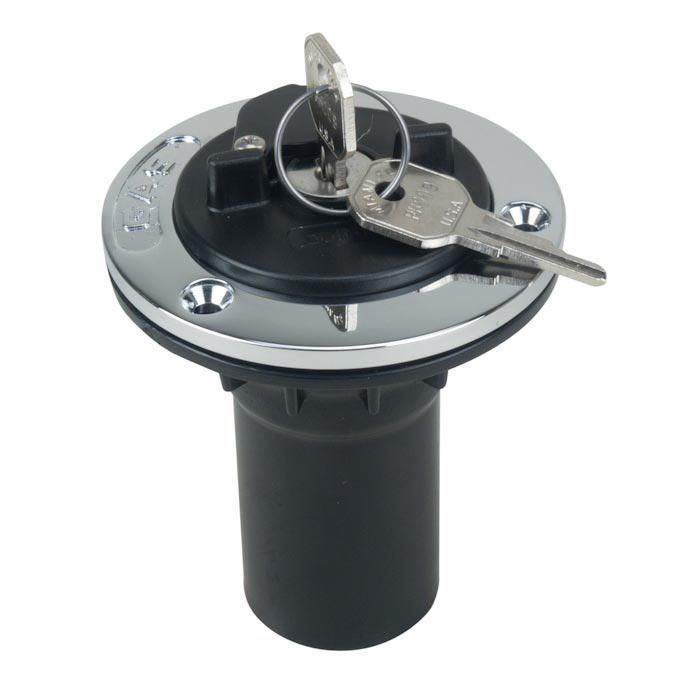 Perko Locking Deck Fill - Gas - 0599DPGCHR
Item # 877199
Description
The Perko Gas Deck Fill has a black polymer body and a zinc alloy flange. It also features a locking cap with 2 keys.
Features:
Chrome plated zinc alloy flange
Gas" is imprinted on flange
Black plastic body
Black plastic cap with strap
Grounding screw included
Cap retainer and gasket
Locking cap has a cover for the key hole
Specifications:
Designed for hose size: 1 1/2" diameter
Flange diameter: 3 1/8"
Neck length: 3 1/8"
Mounting hole: 2 1/8"
Screw size: #8 (not included)
Note: These Items Meet the Requirements of U.S.C.G. Safety Standards, January 31, 1977, for Gasoline Fuel Systems, 33 CFR 183. This fill DOES NOT meet the requirements for 40 CFR 1060 sub part B Emissions Standards and Related Requirements.
Part Numbers for Perko Locking Deck Fill - Gas - 0599DPGCHR