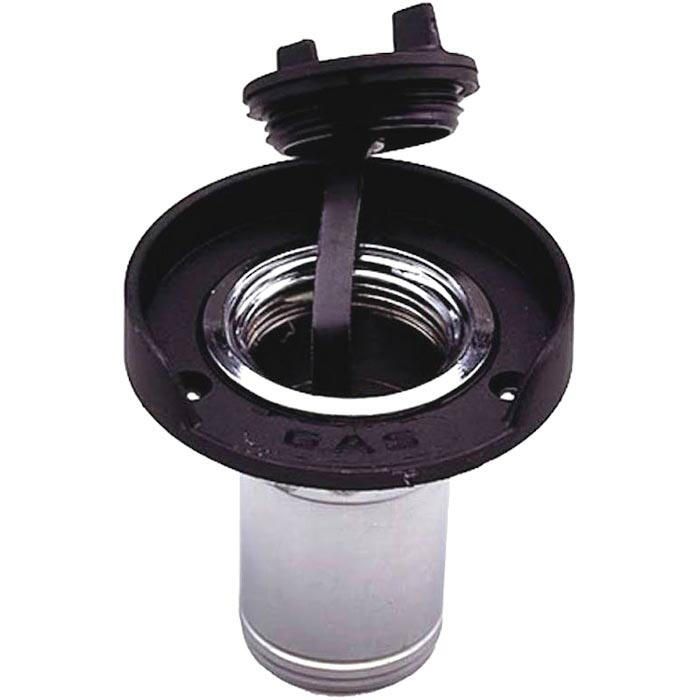 Perko Deck Fill - 1313DP0CHR
Item # 877189
Description
The Perko Gas Deck Fill has a black polymer flange and a zinc alloy body. This has a non-locking cap that does include a retaining strap.
Features:
Black polymer flange
Chrome-plated zinc alloy fill tube
Black polymer cap with strap
Ground screw included
Cap retainer and gasket
Specifications:
Designed for hose size: 1 1/2" diameter
Flange diameter: 3 1/8"
Neck length: 1 7/8"
Mounting hole: 2 1/8"
Screw size: #8 (not included)
Note: This item meets the requirements of U.S.C.G. Safety Standards, January 31, 1977, for Gasoline Fuel Systems, 33 CFR 183. Fill doesn't meet the requirements for 40 CFR 1060 sub part B Emissions Standards and Related Requirements.
Part Numbers for Perko Deck Fill - 1313DP0CHR