Performance Metals "Red Dot" Sacrificial Shaft Anode
$8.35 - $20.99
$5.00 - $20.99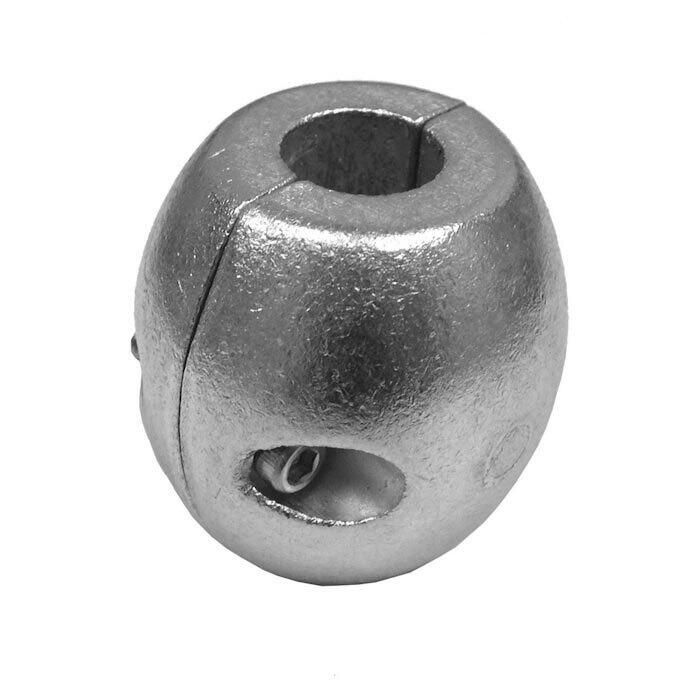 Performance Metals "Red Dot" Sacrificial Shaft Anode
Item # 877123
Description
Performance Metals "Red Dot" Sacrificial Shaft Anode is a self-cleaning, environmentally friendly anode that reactivates after being exposed to the atmosphere.
Features:
Navalloy is more active than zinc so it gives better protection

Lasts up to 30% longer than zinc anodes

Environmentally friendly
Self-cleans in freshwater
Reactivates after exposure to the atmosphere
Recommended for both salt and freshwater on Mercury sterndrives

You should not mix different types of anodes on the same bonding system
Do not use magnesium anodes in salt or brackish water - they will over-protect aluminum outdrives or hulls

Patented "red dot" wear indicator appears in surface as anode corrodes

Indicates time to change
Eliminates guessing about replacement
Specifications:
Material: Aluminum
Water types: Salt, brackish or fresh
3/4", 7/8" and 1" I.D.

Length: 2 1/8"
Outer Diameter: 2 1/8"

1 1/2", 1 3/8" and 1 1/4" I.D.

Length: 2 1/2"
Outer Diameter: 2 1/2"

1 1/4" and 1 1/8" I.D.

Length: 2 1/2"
Outer Diameter: 2 1/4"

1 3/4" and 2" I.D.

Length: 2 7/8"
Outer Diameter: 3 1/4"
Part Numbers for Performance Metals "Red Dot" Sacrificial Shaft Anode