Peerless 5/8" Grade 30 Domestic Proof Coil ISO Chain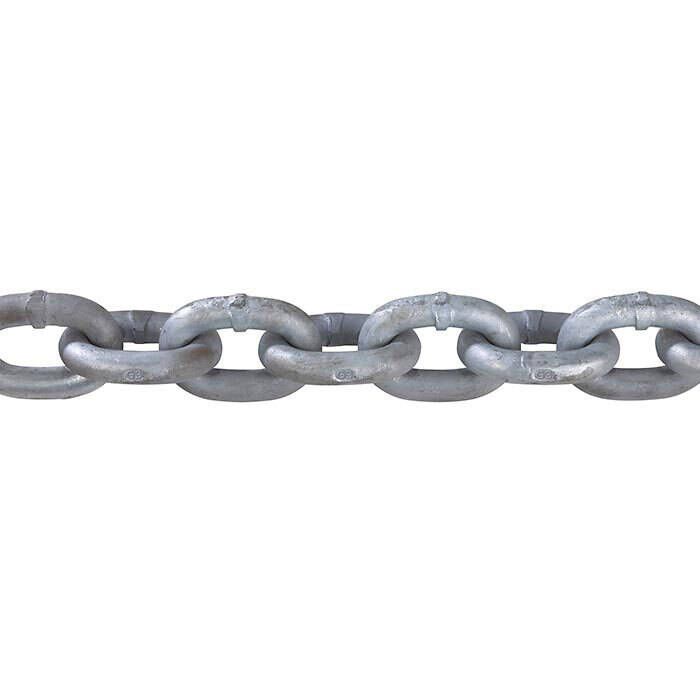 Peerless 5/8" Grade 30 Domestic Proof Coil ISO Chain
Item # 940328
Description
Peerless Grade 30 (G3) Domestic Proof Coil ISO Chain
Features:
Low-carbon steel, anchor/general purpose chain
Chain is not designed to be used with a windlass wildcat
Link is shorter than NACM proof coil chain but longer than BBB or Grade 43 high test chain
Peerless chain is factory tested to twice its working load limit to ensure quality and reliability
Made in USA
Specifications:
Chain Type: Grade 30 Domestic Proof Coil ISO (embossed "G3")
Chain Trade Size: 5/8"
Working Load Limit: 6,900 lbs
Wire Diameter: 0.628"
Inside Link Dim. Length (Nominal): 1.90"
Inside Link Dim. Width (Min): 1.02"
Material: Low carbon steel
Finish: Hot dip galvanized
Note: Check fit for windlass manufacturer's specifications before purchase. Not for overhead lifting.
Part Numbers for Peerless 5/8" Grade 30 Domestic Proof Coil ISO Chain